Discover the pulsating rhythm of London's vibrant jazz scene at these 7 sensational jazz spots in London. Immerse yourself in the soulful melodies and infectious beats of talented musicians, where every note paints a unique story.
Experience the perfect blend of ambiance and music, creating an unforgettable jazz journey in the heart of London's cultural tapestry.
Jazz at Larry's in The National Portrait Gallery
My preference would be the Friday Lates here, but they also play on Wednesday nights. Tour the NPG, which is absolutely fantastic since it reopened, and enjoy the added bonus of jazz. Jazz nights are in underground cocktail bar Larry's Cocktail Bar with Kitty LaRoar and Nick Shankland. Everything here is a little nod to the greats of stage and screen and is definitely one of my latest favourite finds.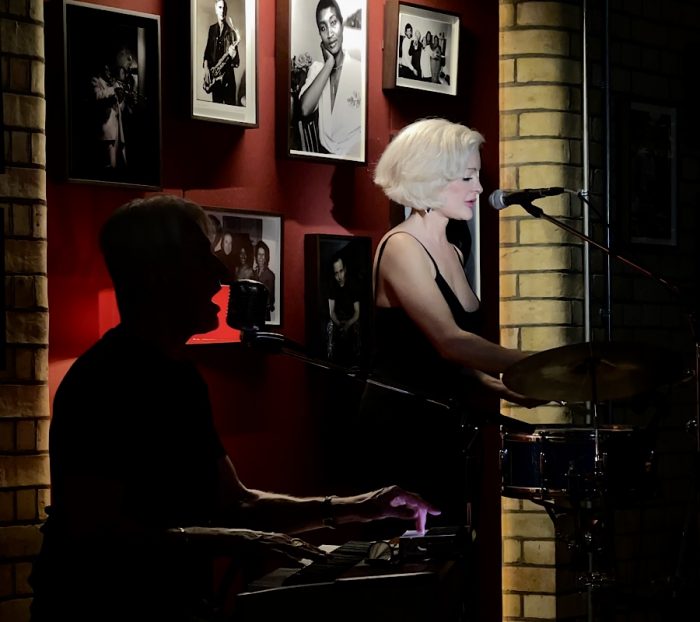 Charlie's at Brown's Hotel | Sunday evening
Making the effort to go out on Sunday has its perks, and this is definitely one of them at Brown's in Mayfair. Begin your evening at The Donavan Bar for a cocktail. This is a post about jazz, but I can't resist sharing that this really is a fabulous bar, surrounded with the black and white photography of Terence Donovan. Then head over for a casual Sunday supper in Charlie's for their Jazz Sundays. They have a set menu with drinks
J Sheekey's | Sunday lunchtime
J Sheekey's has a reason to bring you into London on Sunday's for a set lunch and their live jazz between 12-4pm.
Louie London | Tuesday
Dine at this bougie French fish restaurant and you are guaranteed entry to the Alligator Bar for the jazz sounds. Alternatively sign up and get on the guest list. Louie London is nestled in the heart of London's 'theatreland' in a London townhouse. It's one of those #ifyouknowyouknow kind of places.
Scott's Richmond | Wednesday
Every Wednesday from 7pm to the end of November there is a variety of jazz to enjoy to lift you through the dark evenings of winter in the upstairs bar. Make Your Way Upstairs…
EGF London Jazz Festival | November
November in London is full of jazz for the EFG London Jazz Festival with hundreds of events taking place across the capital. It is always a highlight of November and you can be sure it will be on the LLW Super Seven.
Last but not least…London Jazz Clubs
I couldn't end without mentioning Ronnie Scott's Jazz Club or the 606 Club in Chelsea. Both jazz clubs are worth a visit and both serve up jazz all year long.