The Wallace Collection is one of London's secret museums that houses an array of treasures and an extraordinary art collection. This summer it is all about the dogs, as they have two exhibitions running alongside each other. Both featuring dogs; The Queen and her Corgis, and Portrait of Dogs : Gainsborough to Hockney.
The Wallace Collection
The Wallace Collection was once home to the Marquess of Hertford and Sir Richard Wallace. In 1897 is was left to the British nation by Lady Wallace, Sir Richard's widow, and how lucky we are. Unlike the big museums in London, it does feel like you are entering into someone's home – and you are…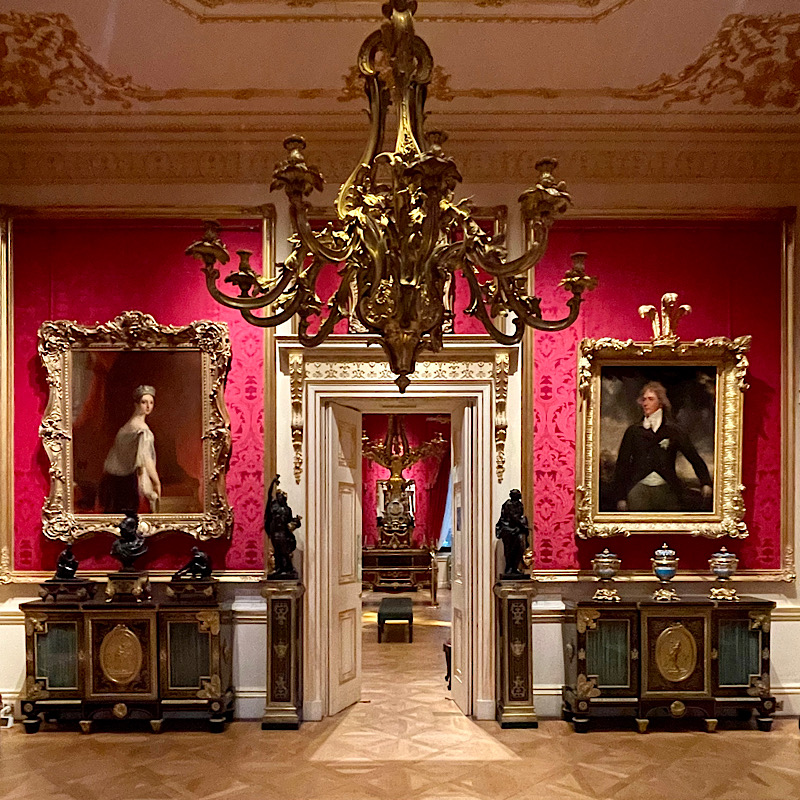 Not only does it house a fantastic collection of paintings, furniture, it also has the best selection of armoury you've ever seen. To top all this it has a fabulously pink cafe. There isn't anything not to like about this secret treasure trove.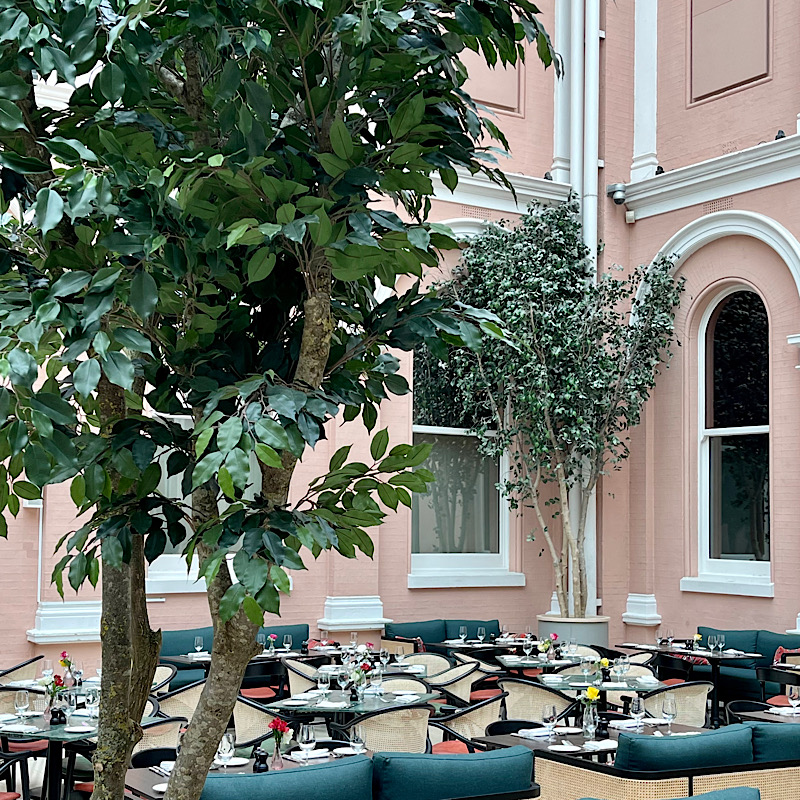 Portraits of Dogs : Gainsborough to Hockney
Portraits of Dogs is the latest exhibition to open at The Wallace Collection. If my friends are anything to go by, nothing has changed from the 18th century when portraits of dogs were as important as their own portraits.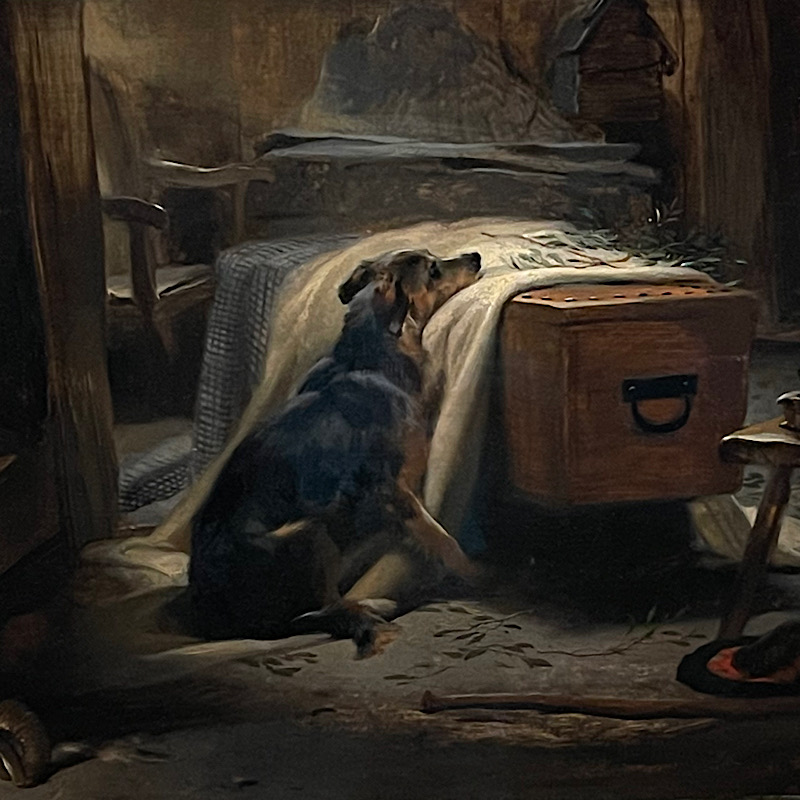 Portraits may not be as big in 2023. But do you know anyone with a dog that doesn't have a portrait or photograph in a frame? It is whatever we can afford. Did you know that apparently Britain's, more than any other nationality commission and collect portraits of their dogs?
There are 50 works in this exhibition. It includes paintings, sculpture, Royal pencil and watercolour drawings and even taxidermy! On purpose this exhibition has been created to not include any humans in the paintings. It is the moment for the dogs to shine in all their glory.
Thomas Gainsborough was the artist you went to for the portrait of your furry friend, yet for me the paintings I was drawn to most here were those of Sir Edwin Landseer – without even knowing. His work simply drew me in, every single time.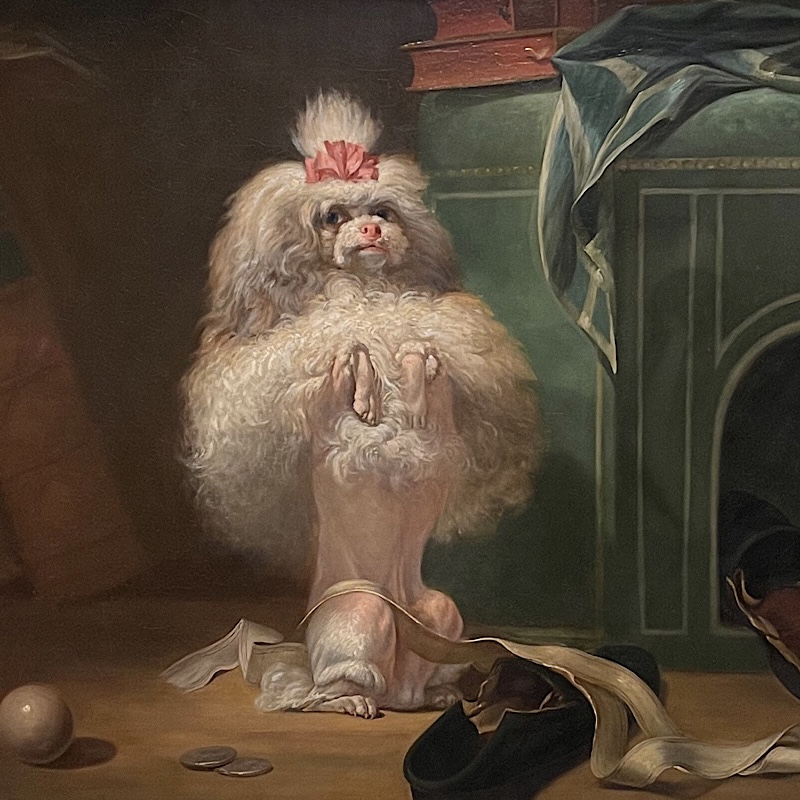 The last room of the exhibition is dedicated to David Hockney. His love for his two dachshunds Stanley and Boodgie is well documented and it is here for all to see. It is delightfully playful and bright and a joy to see them all hung on one wall.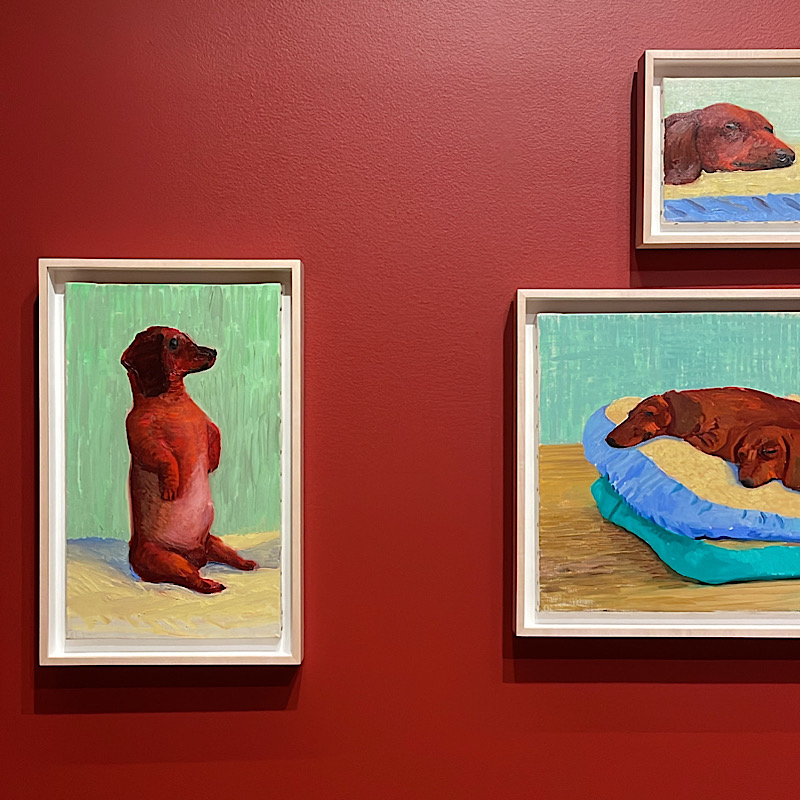 If the exhibition doesn't satisfy your thirst for dog portraiture, The Wallace Collection has over 907 dogs in their collection that will keep you busy for hours.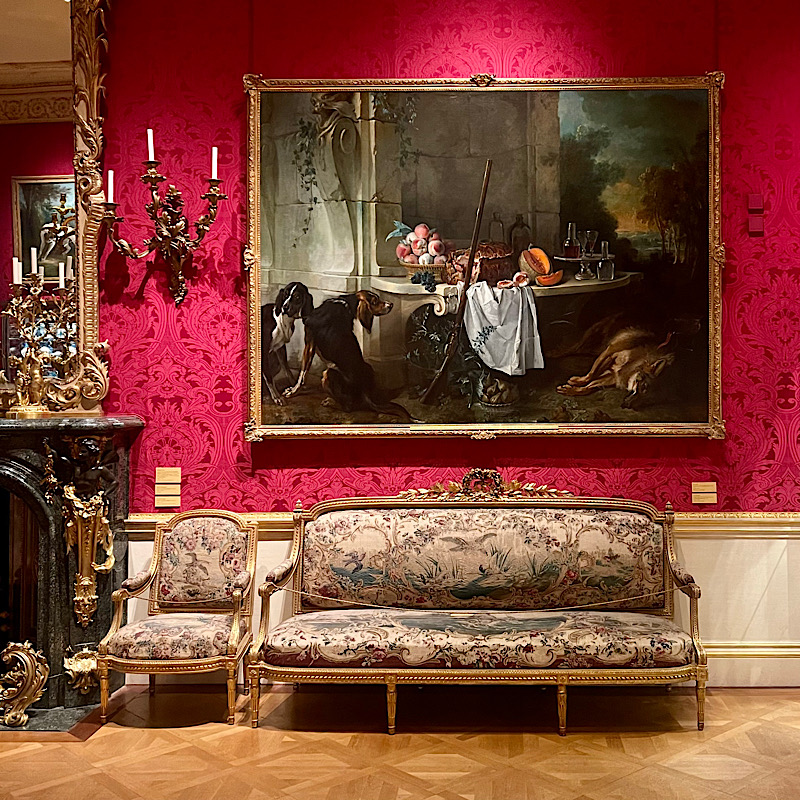 The only downside of The Wallace is that you can't bring your dogs into the museum.
The Queen and her Corgis
This is a small and yet incredibly nostalgic exhibition of the late Queen Elizabeth II with her corgis. It celebrates the unique relationship she had with her four legged friends. Her constant companions throughout her reign.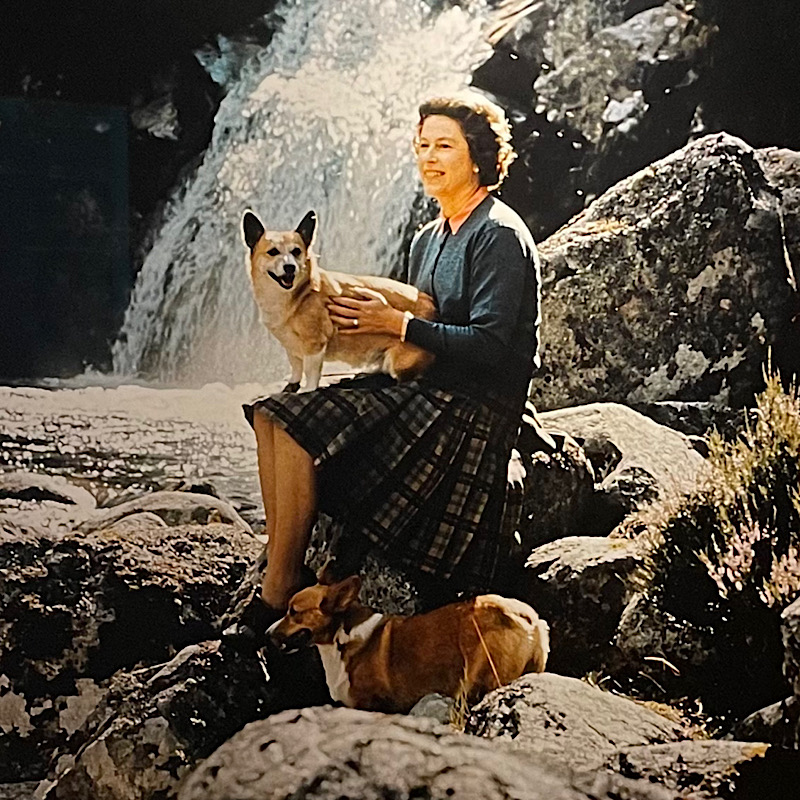 As a young Princess Elizabeth, George VI gave his daughter for her 18th birthday, Susan. Susan was the corgi from which many of the dogs The Queen would own throughout her reign descended from.
Wallace Collection
Manchester Square, London W1U 3BN
Portraits of Dogs : From Gainsborough to Hockney
29 March – 15 October 2023 Book tickets here
The Queen and her Corgis | Free
Now until 25 June 2023.