Day Out in Bloomsbury
There is a lot to be said for exploring this area of London. It is the home of The British Museum, some of the top London universities and obviously the infamous Bloomsbury set. It has stunning Georgian squares, some great restaurants and cafes and is a fascinating to wander and discover.
There are some great shops on Tottenham Court Road, starting with Habitat for the best frames, and Heal's for interiors and the best lit staircase.
We started off at Goodge Street and wandered from there through to Bedford Square and to the British Museum. The key to enjoying this area is to have a plan. From the tips we've given you decide where you want to go, where you want to eat and what you want to see.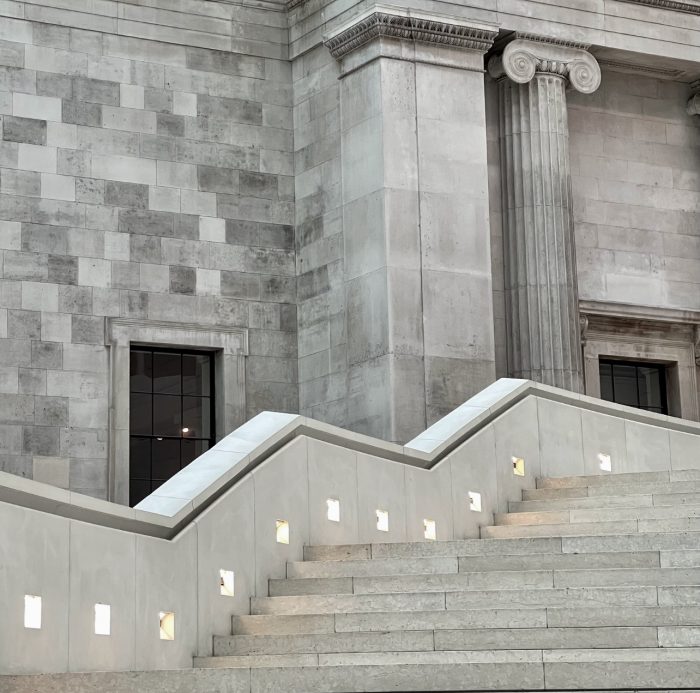 Eating in Bloomsbury

Breakfast:
Syrup of Soot. Although we hadn't tried their eggs for breakfast, they were the best look of the morning, and their most popular dish. Check opening times at weekends. They were a little vague, so not before 10am. A perfect spot if starting at the British Museum.
Ole & Steen. This Danish chain is popping up all over London and is opposite Goodge St tube station. They do amazing pastries, so a great grab to go or sit and plan your route.
Coffee Break
Store Street Espresso: Always written up as a cool spot for coffee and it didn't disappoint. It was busy. Hidden behind the British Museum in Store St.
Lunch
The Life Goddess in Store St. Hidden behind the museum, this little Greek Deli provides the perfect lunch or early supper. Priding themselves on providing good Greek healthy salads and hot meals. On a lovely evening, there were tables ready for eating outside.
We were surprised to learn that the first Pizza Express is here. It was originally an old dairy, so look up to find milk bottles as lights, and little hidden signs that all refer to the dairy days.
Café Style lunch:
Knockbox Coffee for a toastie & a slice of cake. Delightful little café in Lambs Conduit St. Great if you want to eat on the go with yummy juices, wraps & cakes.
Tea Time:
Charlotte Street Hotel for a lovely Tea. We went for their Mother's Day tea, and would be back like a shot. Sit in the back room surrounded by paintings from the Bloomsbury group ie. Virginia Woolf, Duncan Grant, to name but two –Here is our post on our Bloomsbury Tea.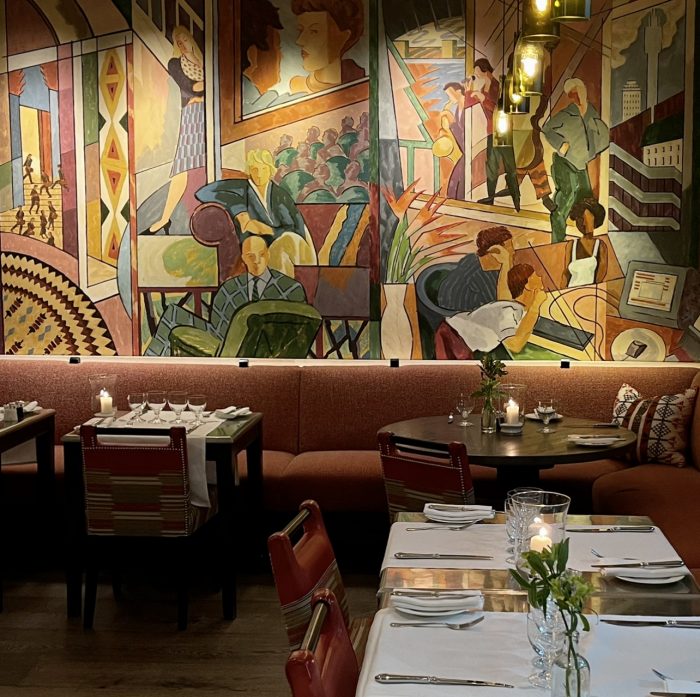 Sundowners:
The Perseverance in Lambs Conduit Street. Finish your day in this quiet corner of Bloomsbury.
The Fitzroy Tavern in Charlotte Street has a very different vibe that spills out onto the hustle and bustle of Charlotte Street.
Eating Outside:
Truckels : Hidden in the little courtyard opposite the British Museum, you can grab a bottle of wine & a sharing platter to finish your day off nicely.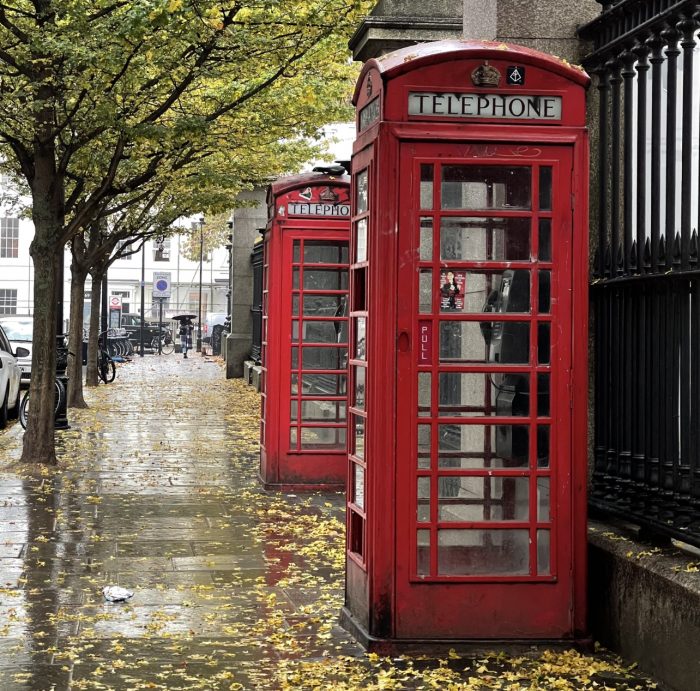 Eating in:
Noble Rot wine bar & restaurant.
Caravan have just opened a new eatery in Fitzrovia. One of our favourite places to eat.
The Ninth is another favourite. French tapas style. Seriously good.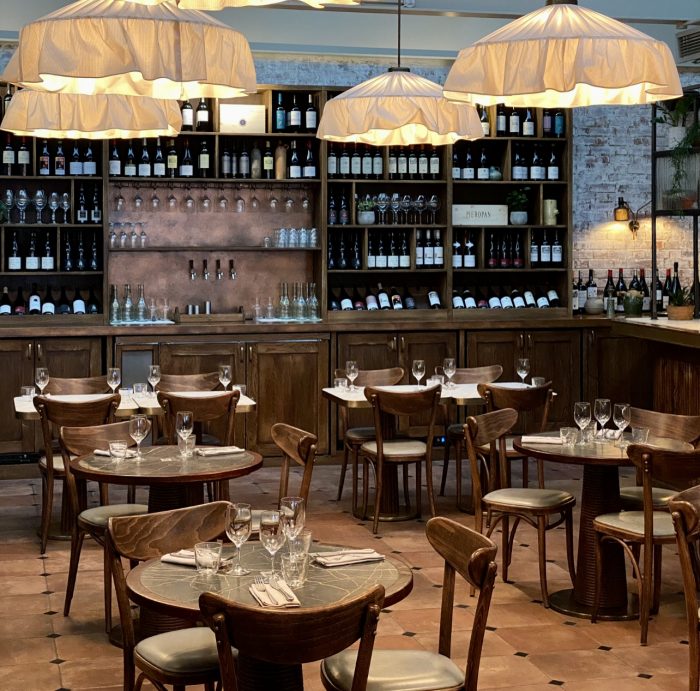 Other bits:
Shopping:
Cartoon Museum for Gift cards & a laugh..I know, but trust us when we say this is THE best place to buy your birthday cards, or cards for a laugh. A daily giggle does you good. Lambs Conduit St had a great selection of men's shops, including the stand alone London JCrew Men's store.
Culture Vulture:
British Museum (a beautiful museum that houses world art and artefacts, from around the world) A Bloomsbury walk trail. Follow in the footsteps of the great literary group and founders of the Omega workshops. The Charles Dickens Museum (Charles Dickens home where he wrote Nicholas Nickleby, amongst many others great books). The Foundling Museum (A museum that explores the history of the Foundling Hospital. The UK's first children's charity & first public art gallery.
Fresh Air:
There are many garden squares in Bloomsbury. Our favourite was Bedford Square, although once you go further north, the humbling image of the Gandhi sculpture was spectacular.
Verdicts:
She said: Enjoyed the history and architecture of the area.
He said: Happy to visit a museum, but not too keen to wander aimlessly, bonus if there's a good pub & grub involved!
Teens said: Love the British Museum, then pizza please.