Westminster Abbey is London's greatest church. This is undeniable in my view. As the day of Their Majesties Coronation on 6 May draws closer, Westminster Abbey is getting busier and busier. Do not let that deter a visit to this historical building.
London's greatest church
I could not believe that as a born and bred Londoner, I had never visited this extraordinary building. Nothing prepares you for how awesome it is. I can't think of anywhere else in London that holds such an attraction for magnificent English history. As we all left, we all said we could go back and do the tour all over again.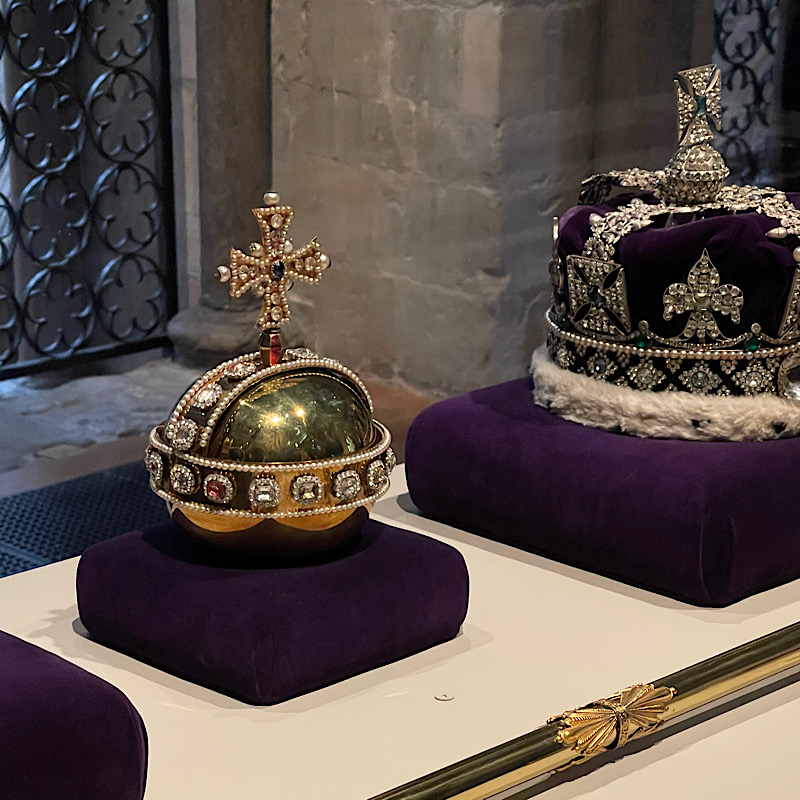 Every corner of the building has something to see. In 2018 the Queen's Diamond Jubilee Galleries opened. From the eastern gallery you have an extraordinary birds eye view of the Abbey, including the Shrine of St Edward the Confessor, and the Cosmati Pavement.
You will find in the gallery replica's of coronation regalia, Royal funerary figures and the marriage license of HRH Prince William and Miss Catherine Middleton.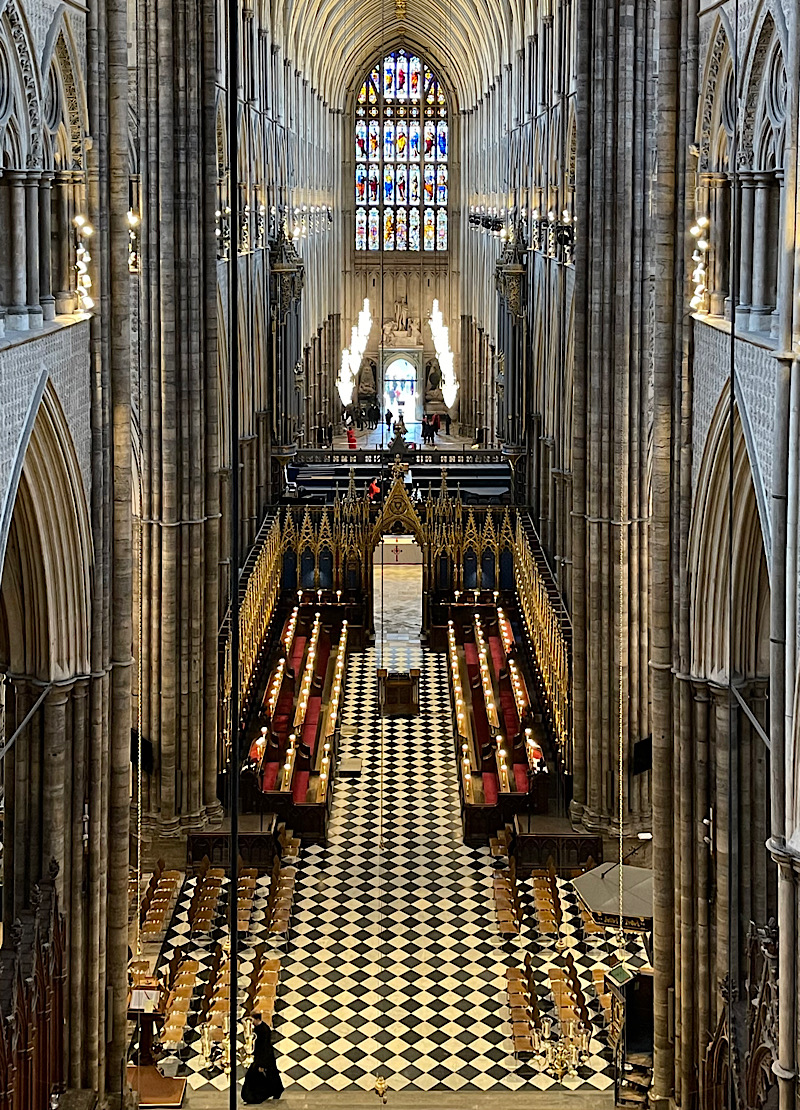 I thought it might be fun to share with you 7 Coronation facts, ahead of their Majesties Coronation next month. There are always reasons to visit to Westminster Abbey.
Westminster Abbey | 7 Coronation Facts


Westminster Abbey is THE Coronation Church. 39 Monarch's have been crowned in the Abbey since William the Conqueror's Coronation in 1066.

The last Monarch to be crowned was Elizabeth II and King Charles will be the 40th. It was also the first time the ceremony was televised. It was fully rehearsed and considered a triumph. See some fun facts of what went wrong at other coronations below.

At 73 years old King Charles III will be the oldest monarch to be crowned at a Coronation.

The Coronation Chair : Is probably the most famous piece of furniture in the world. It was commissioned in 1297 and has been used for its purpose ever since. It the oldest piece of furniture in Britain.

The Cosmati pavement is an intricate mosaic floor of marble, stone, glass and metal in front of the High Altar which was commissioned by Henry III. It is where coronations have taken place ever since.

Music : At the moment when King Charles is officially declared as monarch, choristers from Westminster School will sing the Latin call "Vivat", a long held tradition for coronations, including the late Queen's in 1953. The most famous piece of music is probably Handel's Zadok the Priest.

Fun facts of things that went wrong at previous coronations;

In 1066 when the congregation for William I shouted their acclamations, the soldiers outside thought a riot had broken out and set fire to surrounding houses.
During the coronation of George II the choir sang Handel's anthem Zadok the Priest at the wrong point.
At Queen Victoria's coronation, the archbishop had to force the ring on to the wrong finger, making her wince in pain.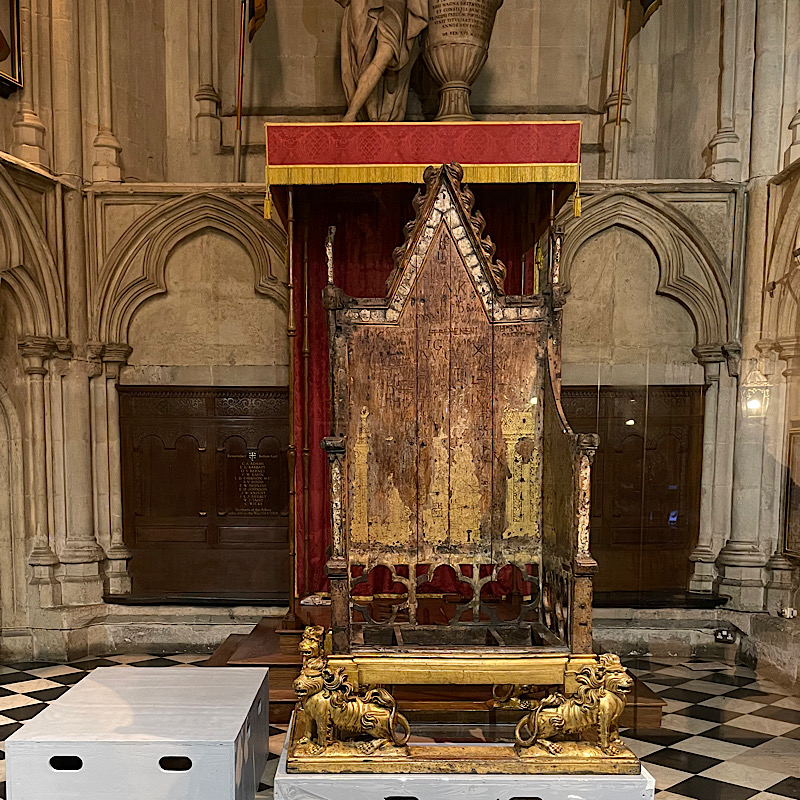 Westminster Abbey | A Coronation Afternoon Tea
My latest visit to Westminster Abbey included a visit to the Cellarium cafe. Many years ago this was where the Monks ate their meals. Benugo have now opened upstairs to serve a special coronation Afternoon Tea for 2023. This cafe is a little gem. Walk through through Dean's Yard and it is on the left.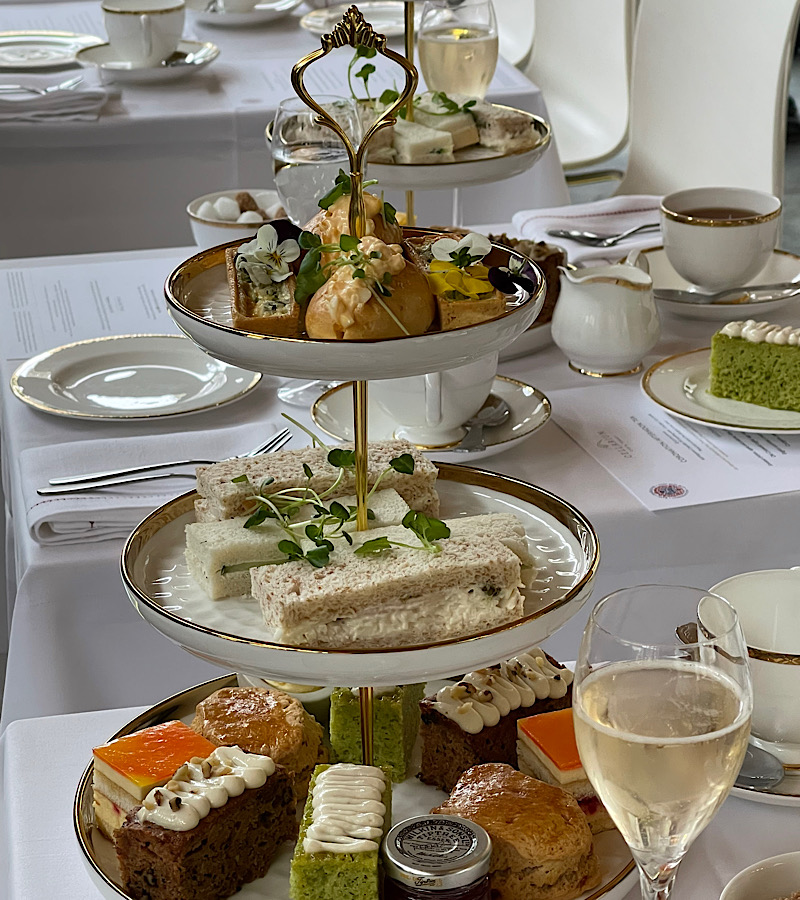 This afternoon tea is a tea after the King's heart. It's a sustainable menu full of British seasonal ingredient's, including a new coronation sandwich.

Book your afternoon tea here
Prices start from £32.50pp. Entrance to the Abbey is extra.
Opening times 8am for coffee.
WESTMINSTER ABBEY Details:
The Abbey is closed from 26 April to 8 May for it to prepare for the Coronation.
Coronation Exhibition in The Queen's Diamond Jubilee Galleries in Westminster Abbey 11 April – 23 September 2023. Cost £5 in addition to entry. Timed entry & booking advisable.

Book Westminster Abbey tickets here
Adult Entry £27 (Concessions available)
Little London Whispers monthly Super Seven