A Day in Belgravia is an easy one for me… it full of charm, and whilst you don't need a day of exploring, there is enough to keep you there with the museums and gardens close by. A short walking distance from Sloane Square, where you can find beautiful antiques, homeware shops, children's shoes, beautiful clothes and of course the famous Peggy Porschen – Belgravia's, if not London's most photographed tea rooms. During May the shops are decorated in flowers for Belgravia in Bloom, this year was no different, but even when the flowers have gone, the area still holds an abundance of charm. There is also the new Eccleston Yard opening up, so check back for even more hidden spots I'll be sharing.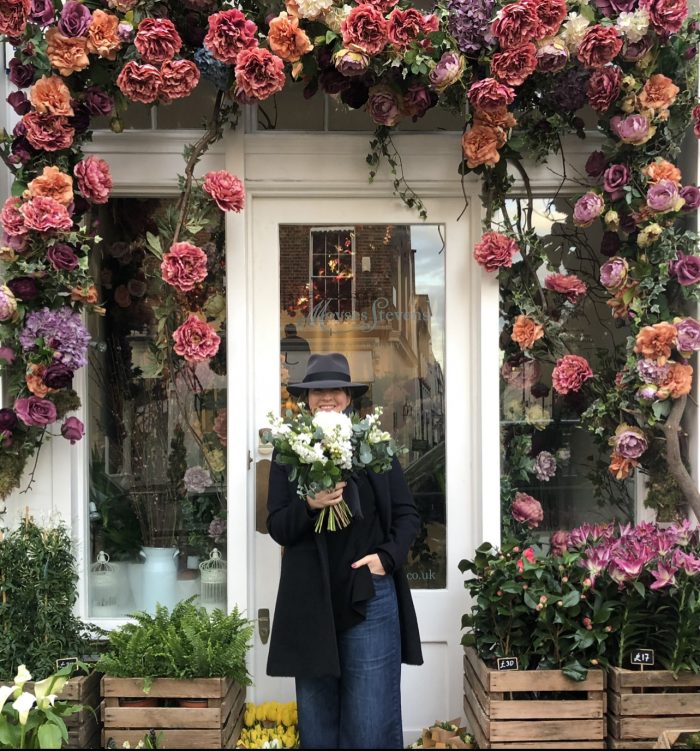 Breakfast:
Daylesford – An all day eatery, of organic food, or pick up something to go home with. Everything delicious.
Lime Tree Hotel – This has to be one of London's best kept secrets. It is a small boutique hotel with The Buttery. It serves up a mean and delicious breakfast – or a good coffee & croissant, from their neighbours, The Chestnut Bakery.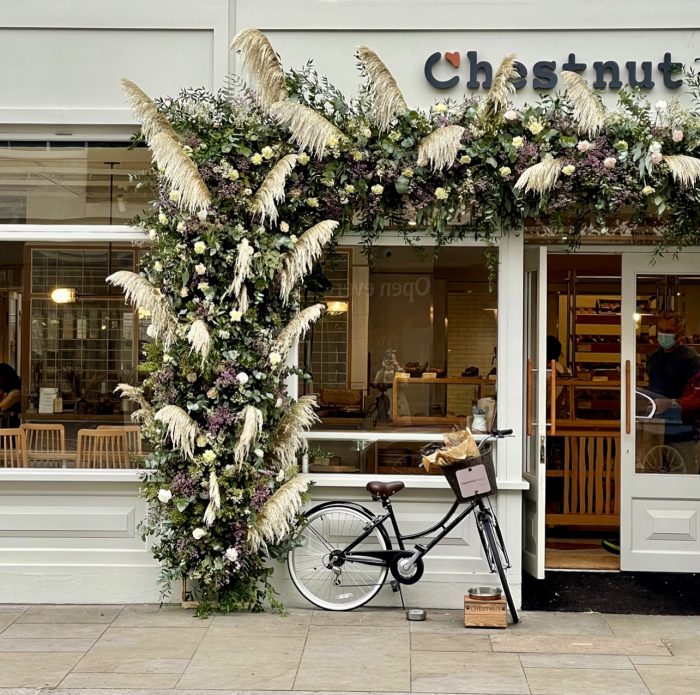 Coffee Break:
Tom Tom's coffee house – Very good coffee & the best raspberry & chocolate brownie
Lunch:
The Orange & Thomas Cubitt – Part of the same Pub chain, that just deliver really good food in a great atmosphere.
Olivetto's – Sardinian restaurant chain. Mauro is the man who brings fresh ingredients in from Sardinia twice a week for the true authentic experience
Baker & Spice – All day eatery for delicious salads
Eccleston Yards – Jones Family Restaurant, Morena or Tart London. All great restaurants with outdoor eating available.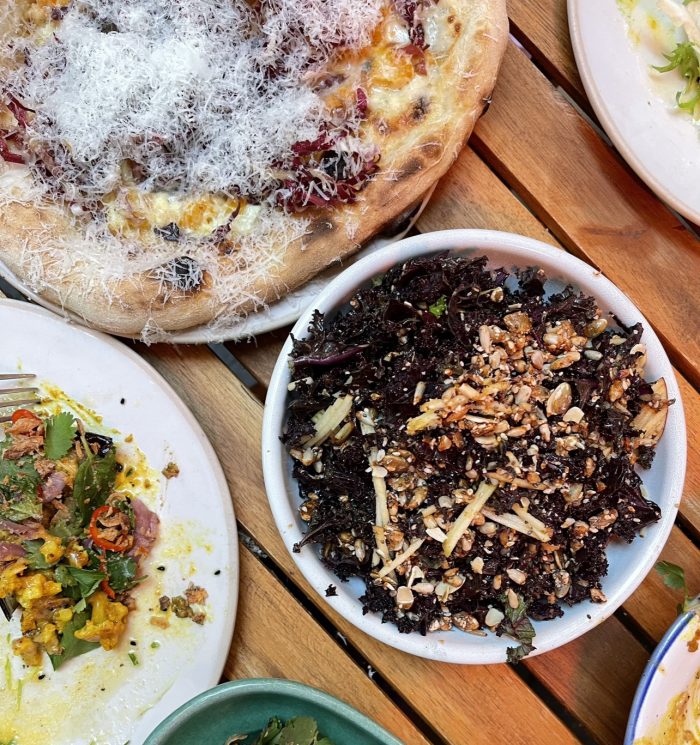 Tea:
Peggy Porschen – This pink corner store is just heaven to shop at. Have a cup of tea and sit outside watching the world go by.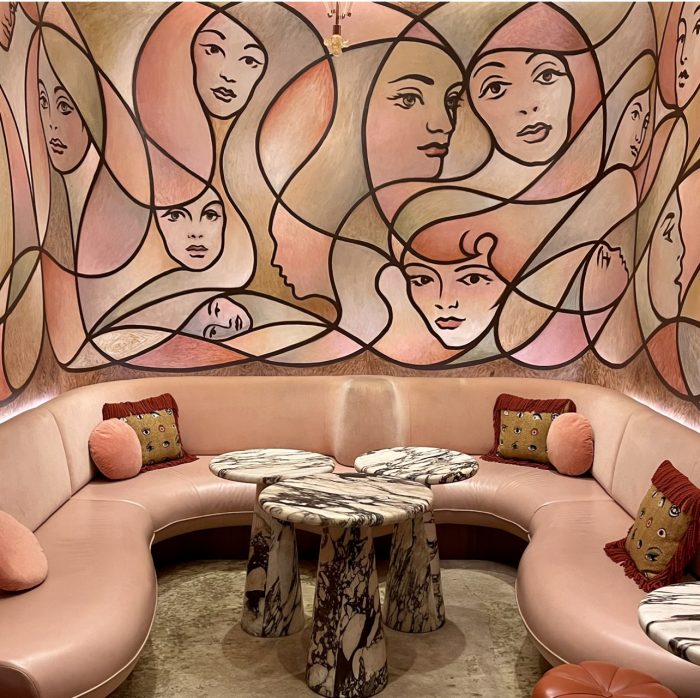 Sundowners:
Thomas Cubitt – Sit outside and enjoy the sun going down on this tiny stretch of Elizabeth Street
Eating out (outside space):
Santini – smart Italian with a beautiful outside
Poule au Pot – Pimlico Green's romantic French restaurant that spills out on the square in the summer to dine under the lit trees
Eating in:
Olivo's – is a lovely Sardinian neighborhood restaurant with a mix of fish, meat & pasta food at its best.
Olivormare for mainly fish.
Olivocarne for all things meaty.
Eccleston Yard – Any of the restaurants there are delicious.
Other bits:
Shopping :
Eccleston Yards for weekend pop-up markets.
Pimlico has a great Saturday morning market.
Semmalina for beautiful children's gifts and party bags.
David Linley for beautiful British craftsmanship in home wear & gifts, from glass to desks… to cabinetry
Papouelli for beautiful childrens shoes. If they are good enough for Prince George, they must be worth a visit!
Summerhill & Bishop are new kids on the block, with their beautiful home wear shop, with French linens to tempt you in every colour.
Me & Em for ladies basics.
Jo Loves, is the new brainchild of Jo Malone. A truly beautiful store with gift ideas for everyone.
Tom Cigars for the discerning smoker
Mungo & Maud for all things doggy style.
Culture Vulture:
Royal Hospital, Army Museum, Saatchi Gallery
Fresh Air :
Pimlico Green Saturday Food Market, Chelsea Physic Garden, Royal Hospital Gardens
She said: "I love Pimlico for the antiques and food market. I have my favourite go to shops for gifts, chocolates & perfume all there"
He said: "I'm a real foodie, so I love the Saturday market for fish, meat and delicious fresh veg. Olivo's is my go to restaurant for the best pistachio ice cream"
Teens said: "Love Peggy Porschen for cakes… and the Saatchi Gallery that's about it, unless we can include Pizza at Olivetto"