The Mitre is a beautiful boutique hotel that opened in 2021. A unique Grade II listed building that sits across the road from Hampton Court Palace. Yet facing the river for all the tranquility your heart desires. I was invited to visit the hotel and experience their exclusive collaboration with Historic Palaces.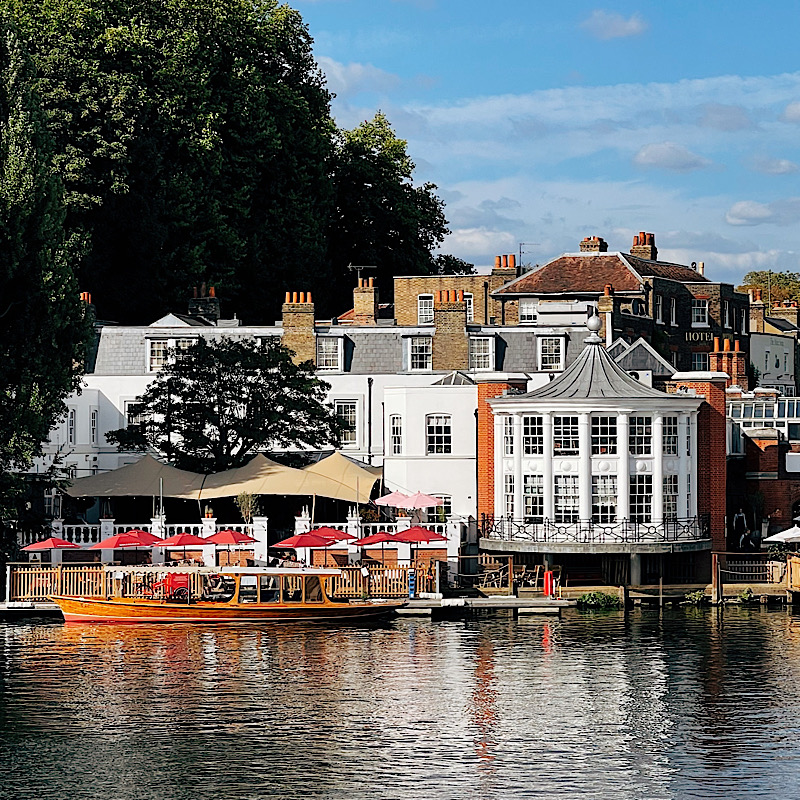 The Mitre Hotel sits on the bank of the River Thames at Hampton Court. No sooner had we arrived and checked in, we rushed out on what was a glorious August afternoon. We were looking for a spot of rowing – well I was looking and Mr B was rowing!
The Mitre | Take a trip along the River Thames
Across the bridge from the hotel is Martin's boat hire. We knew we wanted to do a boat trip, but what kind? Mr B chose the manual option, but they did have electric boats for those not so able.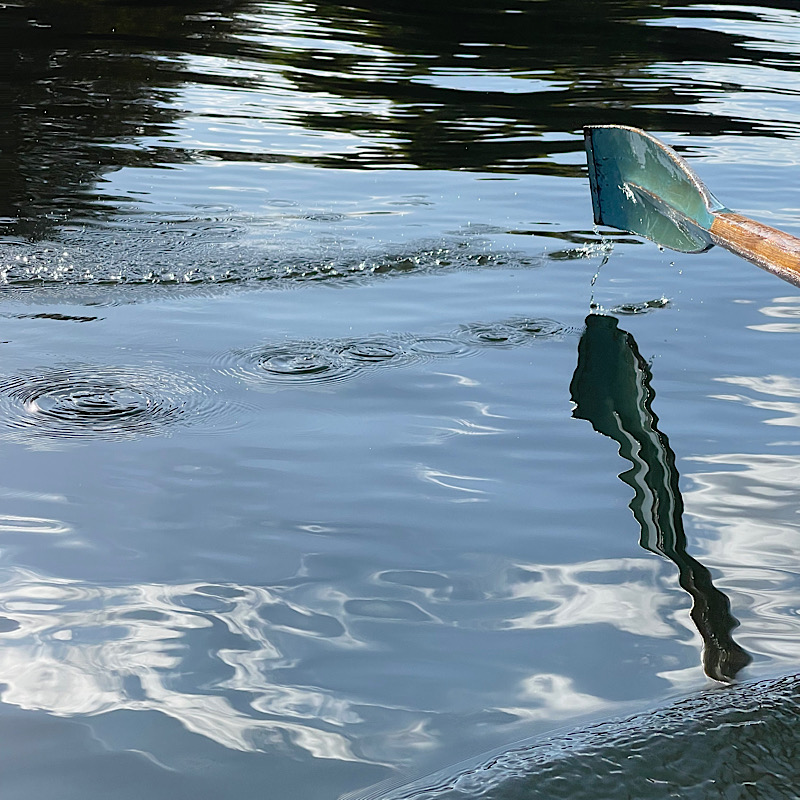 Mr B at the helm, rowed us downstream towards Teddington. We passed Hampton Court Palace, rowers, fishermen, swimmers and even paddle boarders – it was a glorious start to our visit. As we came back under the bridge we could see The Mitre's al-fresco bars ready and waiting for us.
The Mitre | Boutique chic on the river
Back to the hotel… Mitre hotel really is boutique chic on the River Thames. Lots of little spots full of historic references in comfortable laid back interiors. Nothing felt too stuffy and there were lots of little snug corners to retreat to.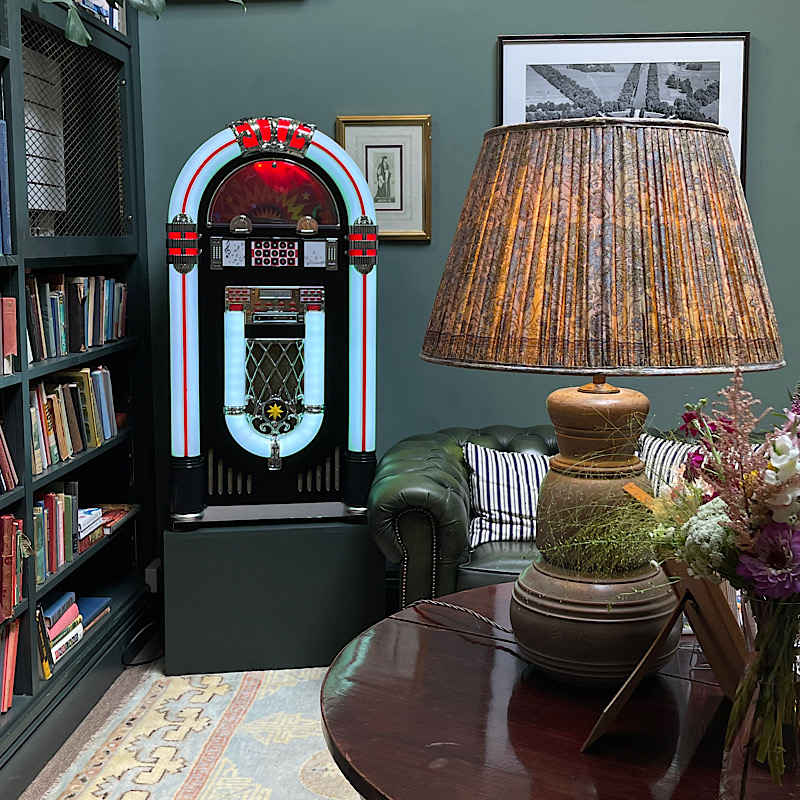 All 36 bedrooms have been individually designed and each historically or location named.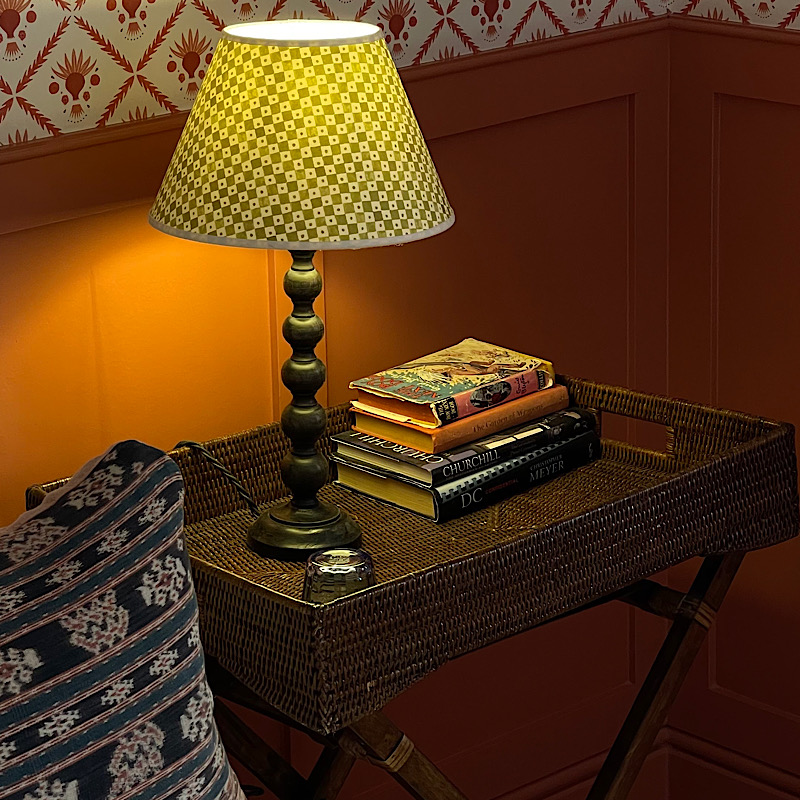 Boutique luxury to me is extremely comfortable without effort. It's a cosy room with quiet corners. An added detail of well chosen books for some bedside reading. Above all it must have a very comfortable bed. If there is a bath in the room it jumps right to the top of the list!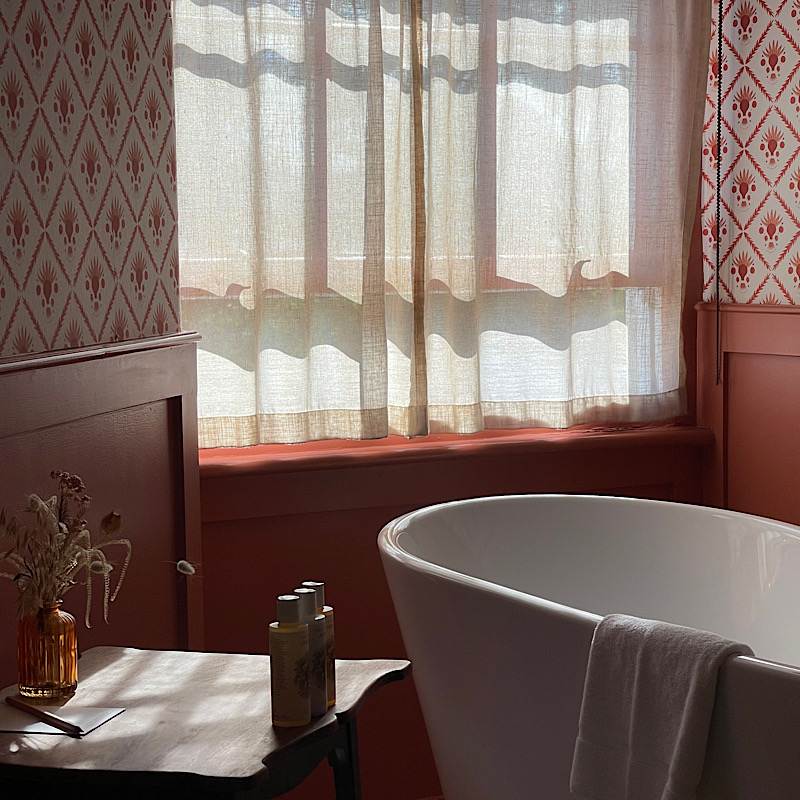 A Sunday overnight stay forces you to take Monday at a leisurely pace, it really does. My morning bath time routine took quite the turn in relaxation with lots of bubbles.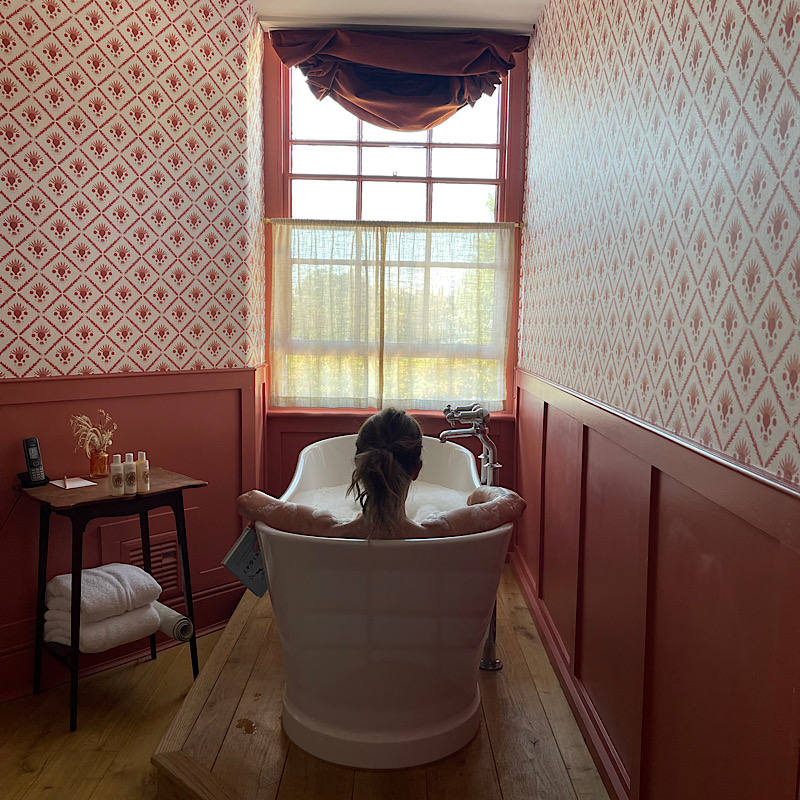 Added mini bar note; The lovely touch of The King's Ginger, with two shot glasses. We had a small tipple ahead of our rowing trip on arrival.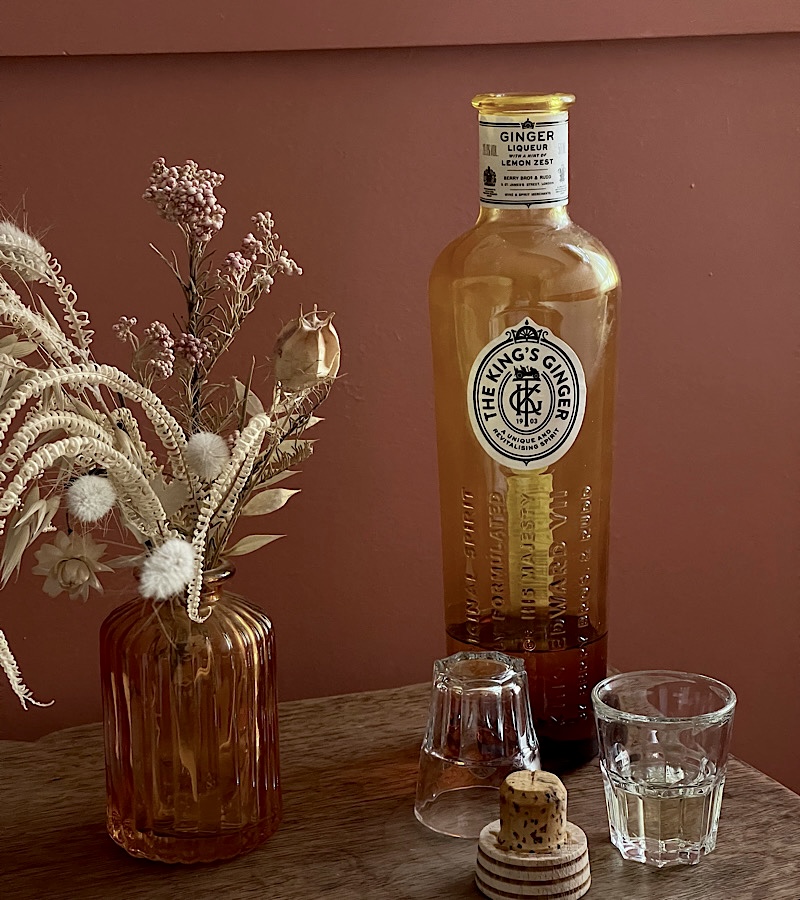 The Mitre | What's on the menu
Ronnie Kimbugwe (ex Claridge's) overseas the menus at The Mitre and we had the most delicious meal. Whilst I didn't go for the Sunday roast the boys did. It was so spot on with jumbo Yorkshire puddings that they will be back for more. I on the other hand, ate everything with flowers and chilli on it!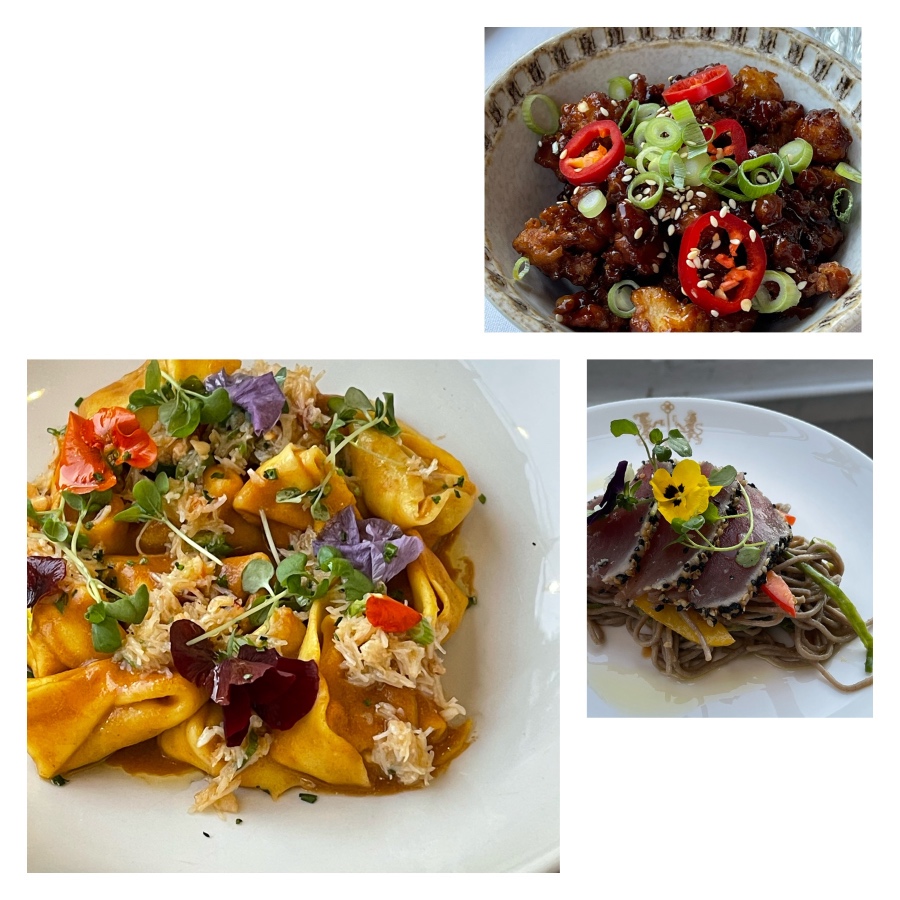 Breakfast was for me the buffet of dreams… full of fresh fruit, mango smoothies, cereal and I could even make my own avocado on toast. It was perfect. Mr B had the pared down full English – it wasn't nearly as pretty to photograph so I didn't!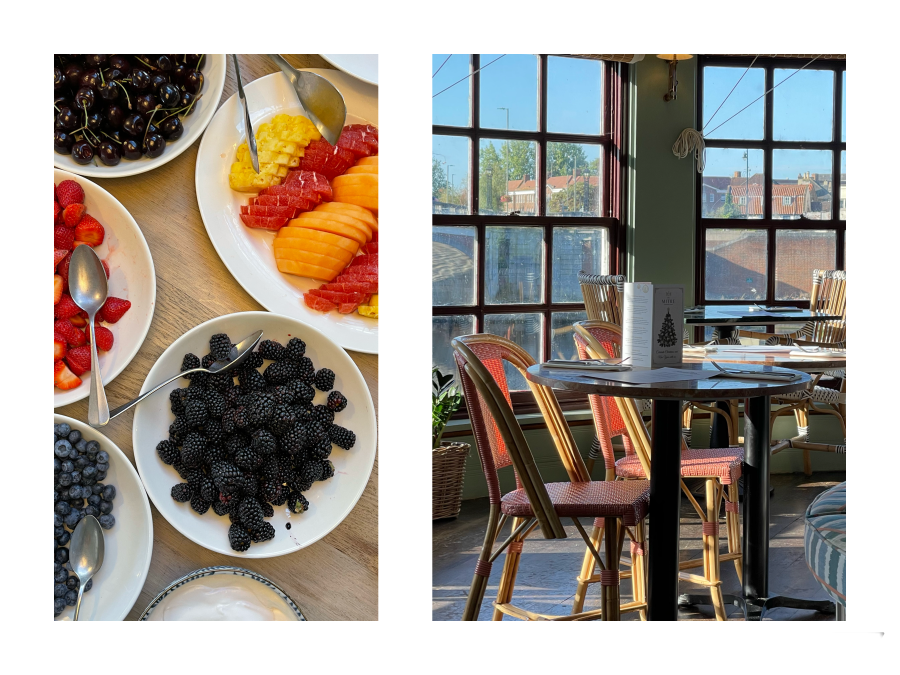 Whispering Angel at The Mitre
Whispering Angel have quite the bar scene on the riverbank at The Mitre.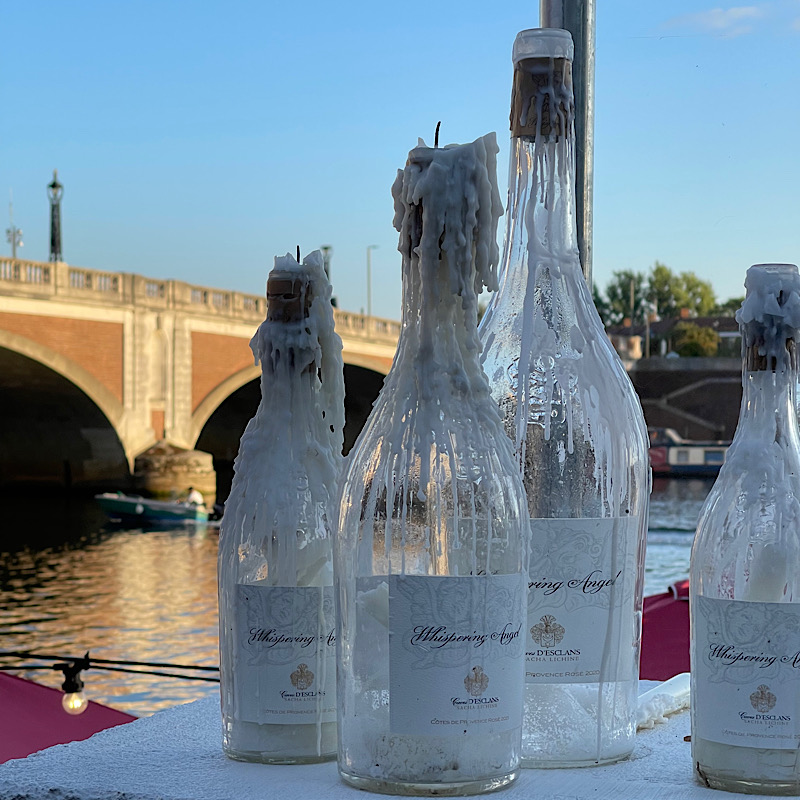 Honestly there was nothing nicer than a glass of crisp cold rose as we watched the sun begin to set. The boats went past and some even got a wave!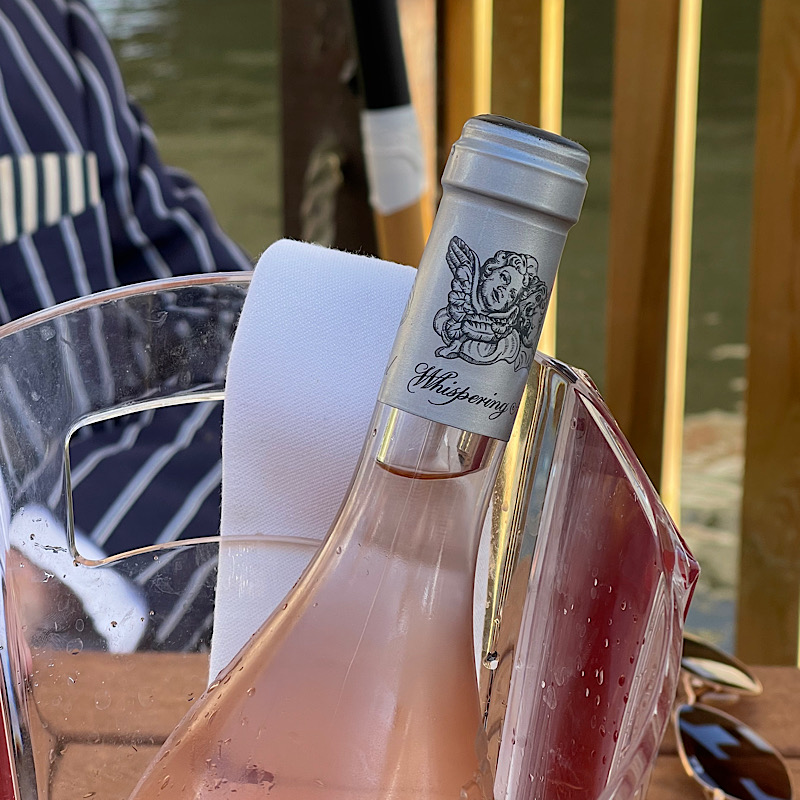 History at The Mitre
Hampton Court Palace | The added extra
The main house was built in 1665 by Charles II. Yet it dates back to Henry VIII when he lived across the road at Hampton Court Palace. If you love your Tudor history, this hotel should be firmly on your radar.
An absolute highlight of an overnight stay at The Mitre, is their collaboration with Hampton Court Palace. It includes a free visit to this historic Royal Palace. I hadn't been back to the Palace since our children were little.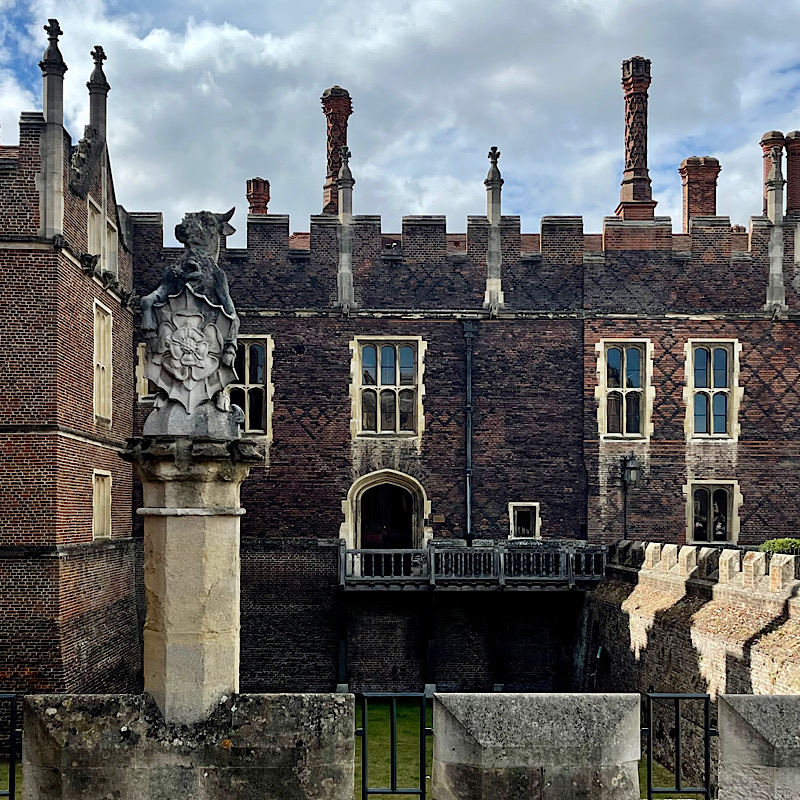 I couldn't wait to revisit the historical Tudor home of Henry VIII and the Georgian Palace of William and Mary.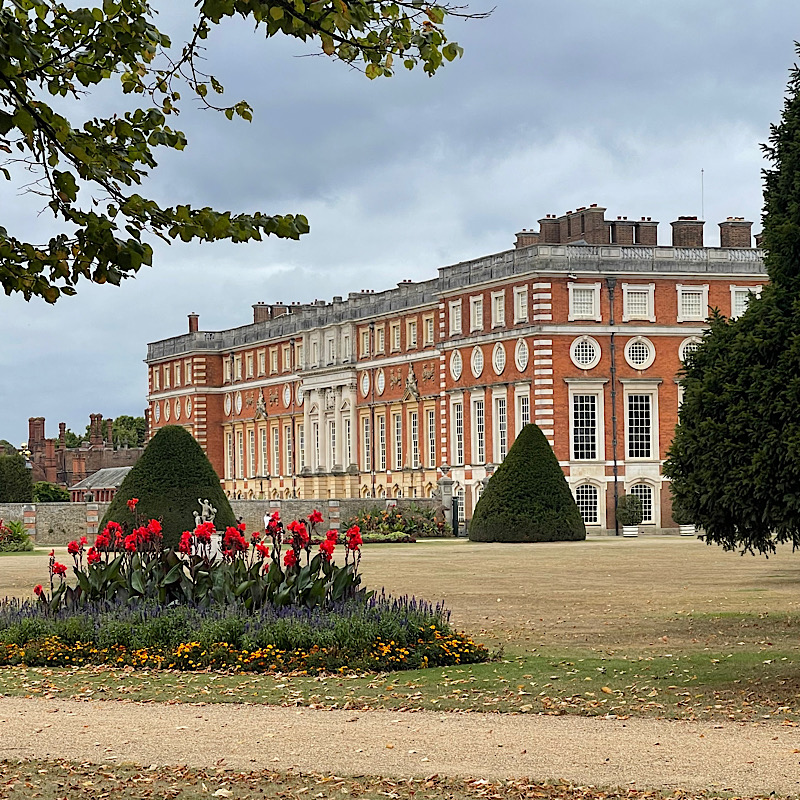 Unless you have a private guide, the audio guides are a must in any Royal Palace. They take you around at your own pace and are so informative.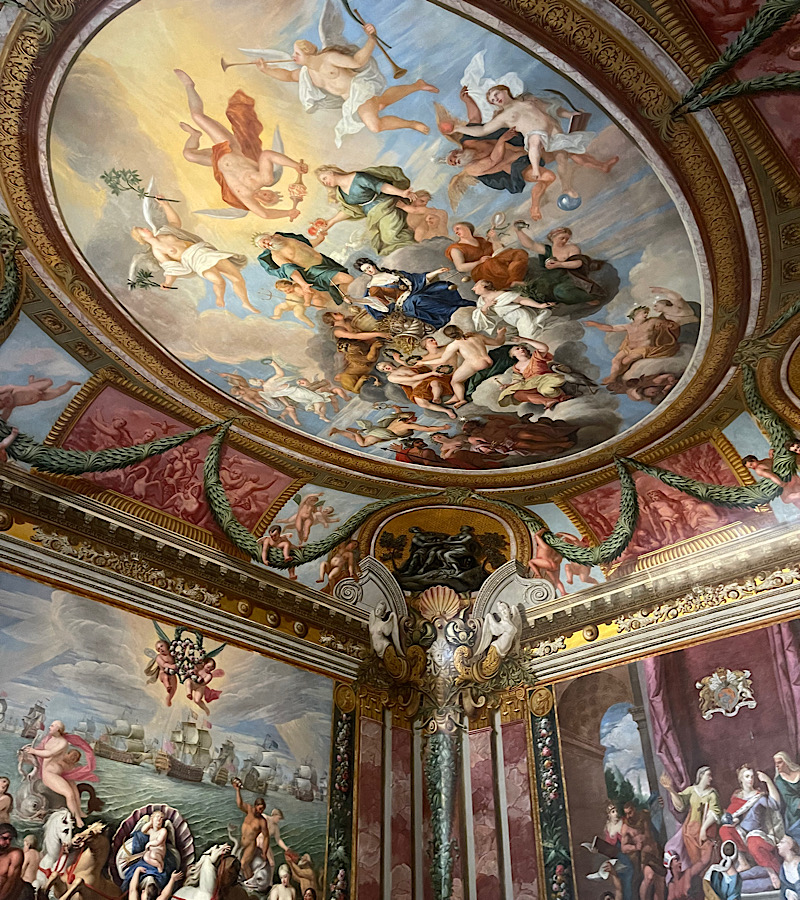 I will be doing a full blog post on our visit to Hampton Court Palace, because it really does deserve more than a few paragraphs. Watch this space.
Little London Whispers stayed as a guest of The Mitre in August 2022
Staying at The Mitre : added information
The Mitre at Hampton Court website
Martin's Boat Hire website
Take a look at this month's Little London Whisper's Super Seven