What better way to cheer ourselves up than with a spoiling Afternoon Tea. Aside from being quintessentially English, many a problem has been solved over a cuppa. London Afternoon Tea week begins this week and I have my favourites.
Afternoon Tea | Where it all began
It began with King Charles II and his Portuguese infanta, Catherine de Braganza, who enjoyed sipping a warm beverage. Later is would be the Duchess of Bedford who would put Afternoon Tea on a firm social standing.
The Duchess of Bedford would request a tray of bread and butter with some tea to be brought to her chamber at 4pm. It should come as no surprise that it was the Earl of Sandwich who thought that it would even better to put something in-between the bread. The rest they say is history.
Afternoon Tea | London
If you are visiting or live in London, there is nothing more indulgent that a beautiful Afternoon Tea. It can be luxury, it can be arty, or it can just be fun. Either way afternoon tea has become a meal in itself.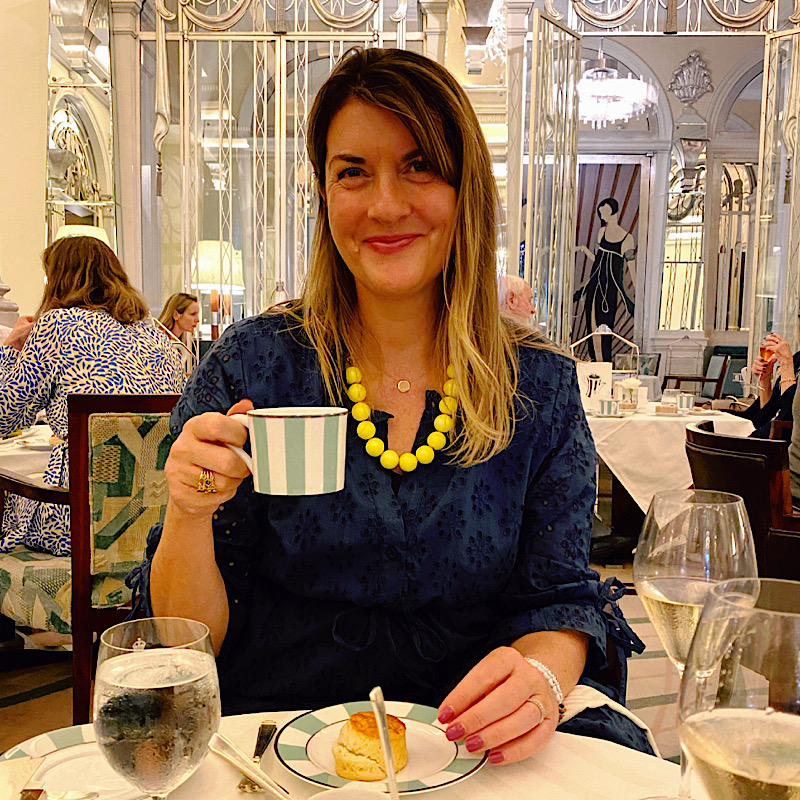 Top your afternoon off with a glass of bubbly and the world is your oyster for a couple of hours.
Afternoon Tea | My Top Seven in London
Claridges Hotel
It is well documented that Claridges Hotel has been referred to as an annex to Buckingham Palace. Why? It was the sheer number of royal visitors that came through those art deco doors to enjoy the comfort and style of London's top hotel. Sitting in the iconic art deco Foyer and Reading Room is one of life's tick-the-box moments, I felt like Cinderella. Bookings for Christmas 2020 afternoon tea are already being taken.
Claridges Hotel Afternoon Tea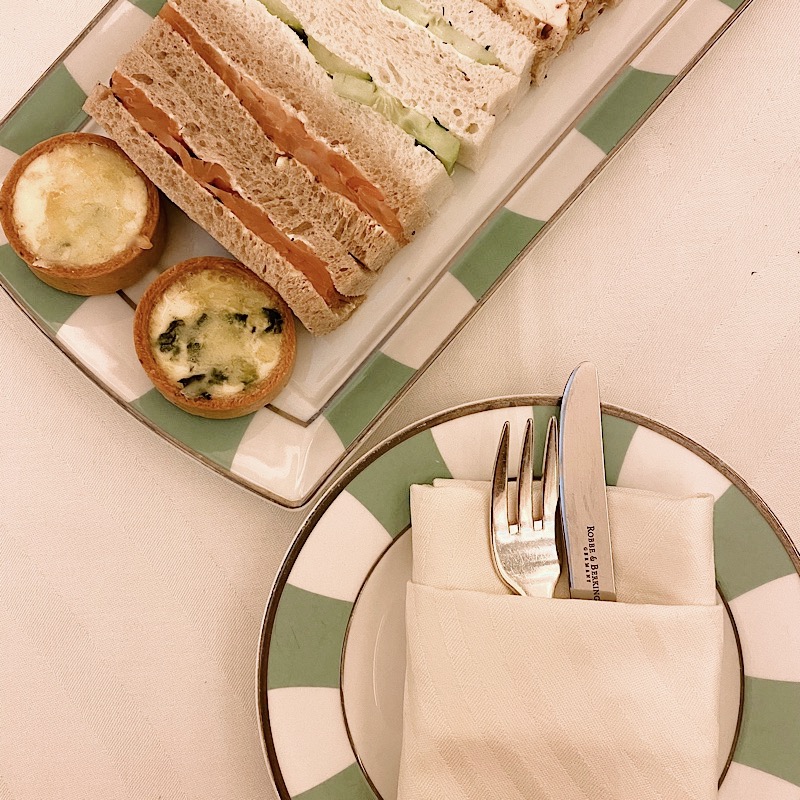 The Lanesborough
If pink is your thing, this is THE tea for you. Enjoy the wonderful collaboration between The Lanesborough and Peggy Porschen. The elegance of the Celeste Room with its stunning chandeliers just adds extra sparkle to this truly delicious Peggy Porschen Pink Afternoon Tea. Open Thursday to Sunday.
Peggy Porschen Afternoon Tea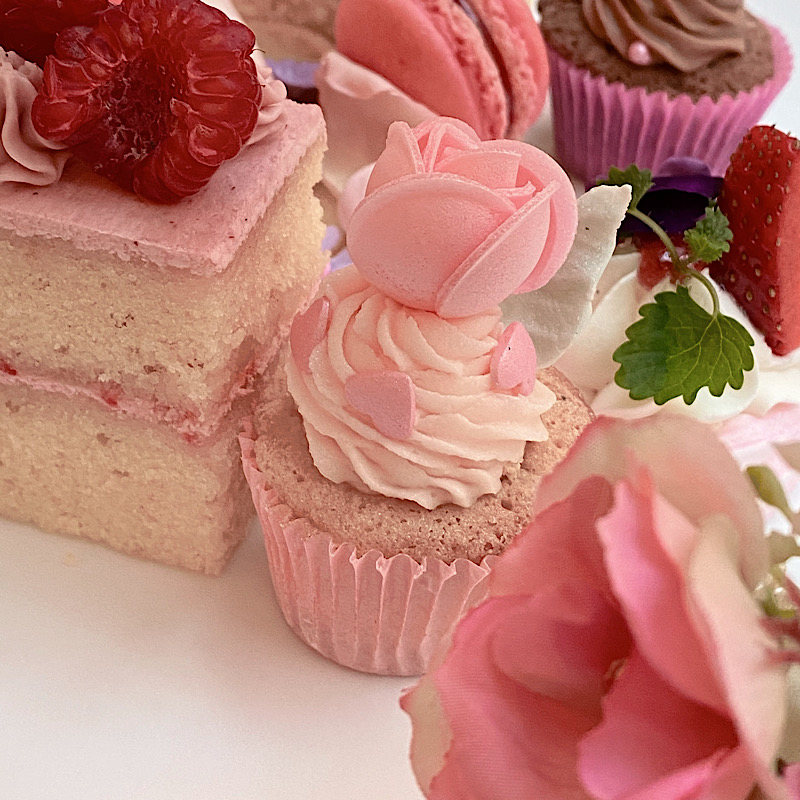 The Ritz
You have a choice of 18 fine teas, exquisite finger sandwiches, scones, pastries and Victoria sponge cake. The Palm Court is famous for its beautiful pink glass ceiling. Designed with a women in mind, Mr Ritz claimed it would be "… showing her in the best possible light'. We thoroughly enjoyed our tea for the Visit London collaboration as part of our Royal Day Out in London.
The Ritz Afternoon Tea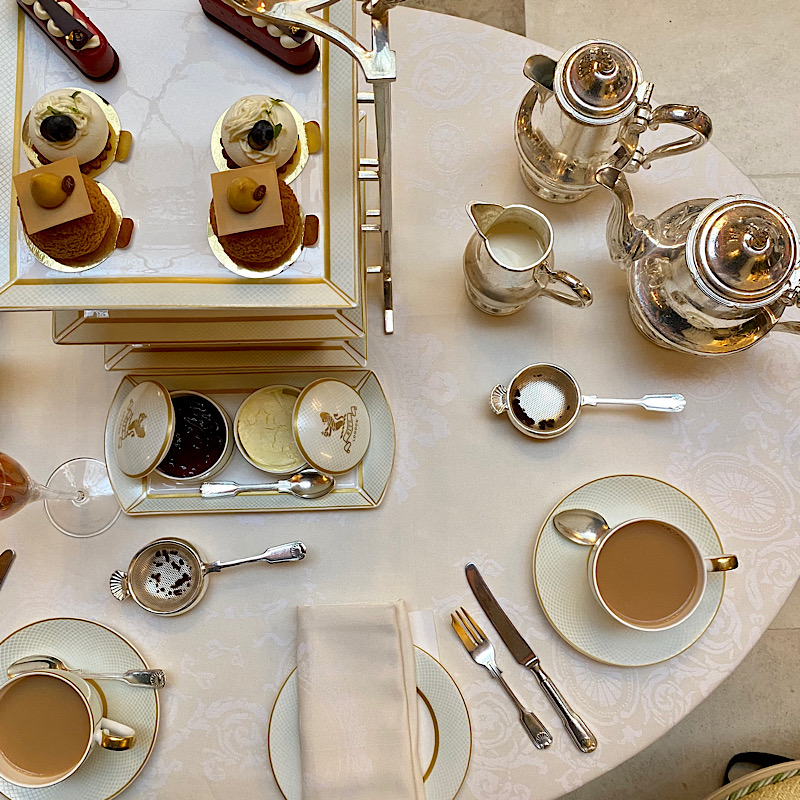 Ham Yard Hotel
Probably my favourite of the Kit Kemp Firmdale hotels in London. Their afternoon tea service is back up and running. A slightly more relaxed vibe with hanging lampshades and the bright pop of colour and art that greets you at every turn. If you like savoury teas, the Ham Yard should be on your list.
Ham Yard Afternoon Tea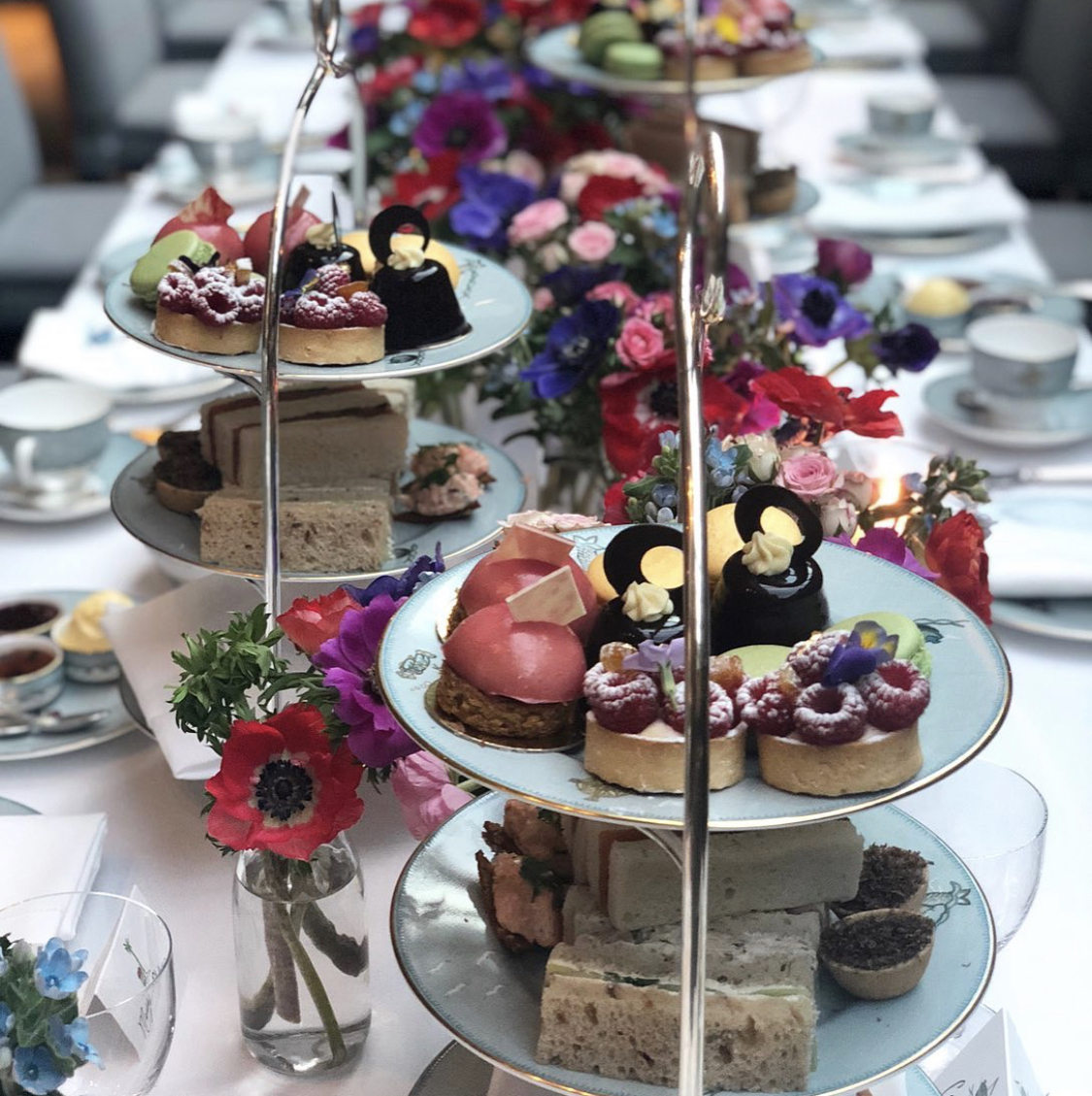 Corinthia Hotel
The Corinthia Hotel have created the caviar afternoon tea for 2021. It is utterly indulgent, and utterly delicious. If you are the savoury afternoon tea person, this is for you. Although having said that, sweet tooth lover's wont be disappointed by the offering either. My favourite cake of all was the Seasonal Gughlupf of Strawberry & Cream. Indulgent and excellent.
Corinthia Caviar Afternoon Tea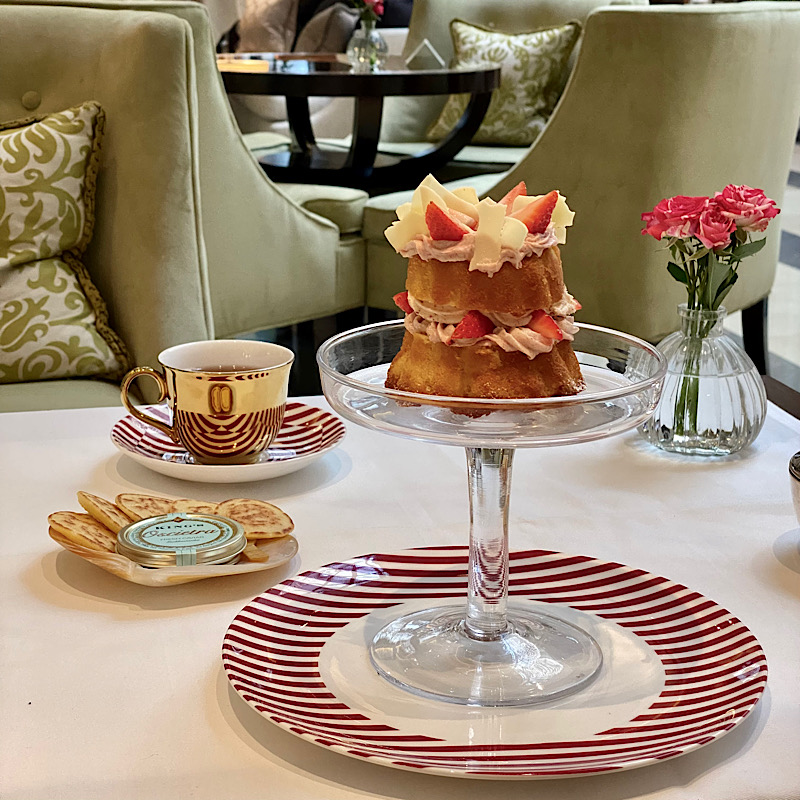 The Rosewood Afternoon Tea
Afternoon Tea at The Rosewood is an artist one. It was also voted the best contemporary afternoon tea in London and in May they launched their Yayoi Kusama Afternoon Tea. I'm told it is exceptional, so well worth trying.
Yayoi Kusama Afternoon Tea at The Rosewood
Anya Cafe
Whilst it may not be the quintessential afternoon tea, it is certainly the one with the biggest fun factor. Maybe it's a chubby cloud, or a monster cake you are after – mine was the coffee and walnut with a yummy emoji on top. Washed down with a fun cup of tea, it didn't break the bank and we ate our way into happiness. Eat in and take away available.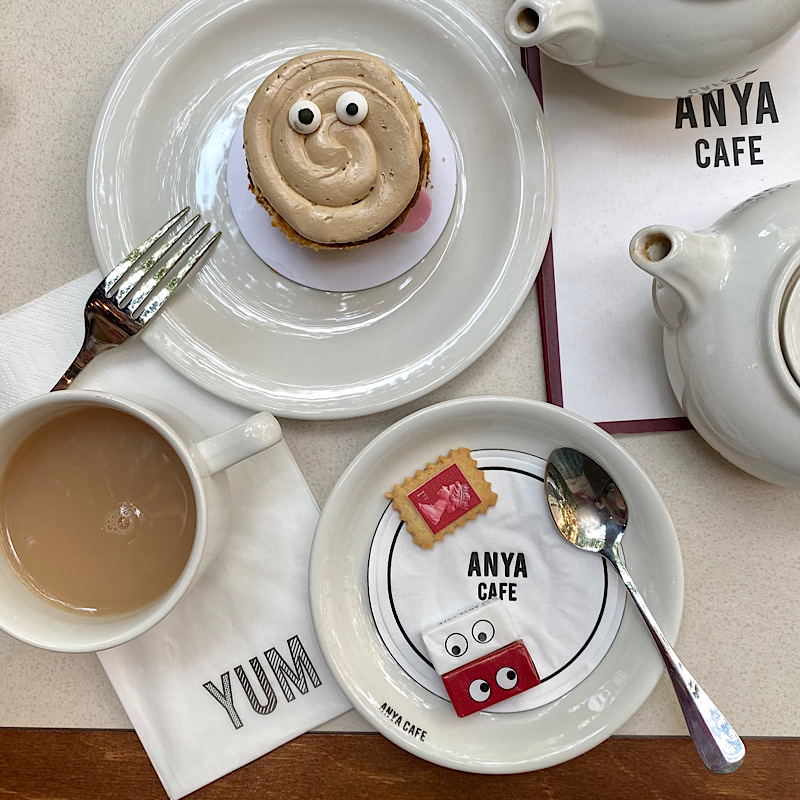 Anya's Cafe – Pont Street, Belgravia
"There are few hours in life more agreeable than the hour dedicated to the ceremony known as afternoon tea." HENRY JAMES