I usually drive through Clerkenwell so early in the morning on my way to Columbia Flower Market, that I don't see it with the vibrancy I hear everyone talk about. I drive through thinking how cool it is, and wish I could make my way back when everything is open.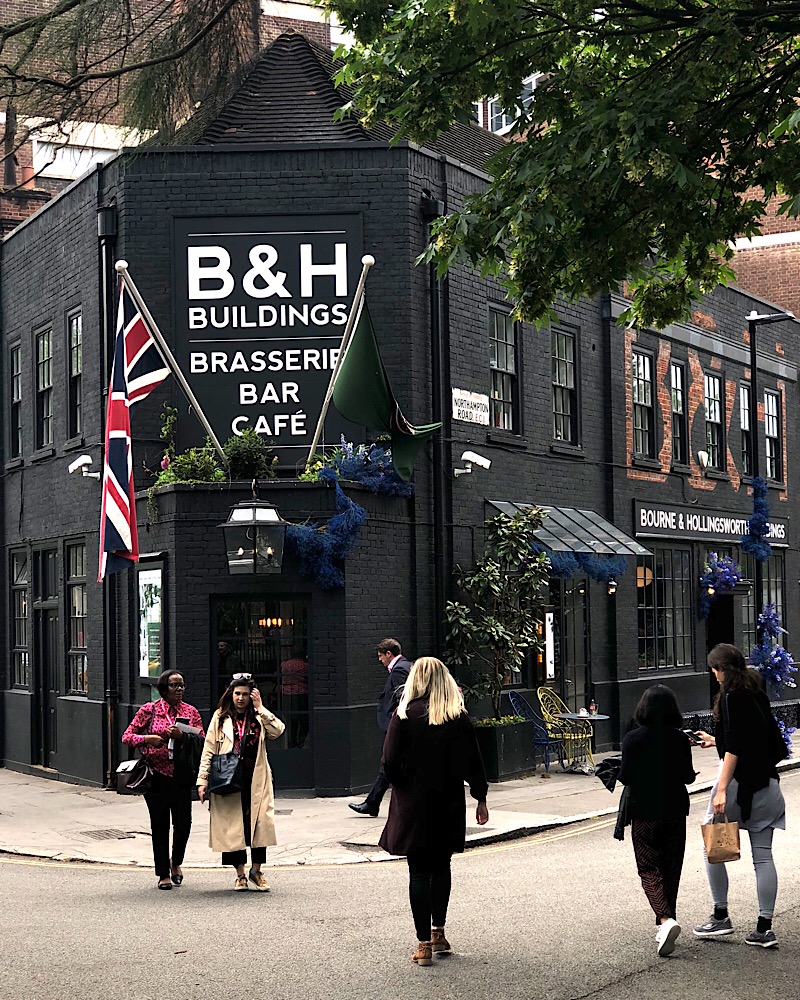 Last week I returned for the Clerkenwell Design Week. It lasted all of 4 days, which frankly is such a same because it was absolutely brilliant. Next year I'll be there ahead of time, not on the last day.  What I did discover about Clerkenwell, is that it is home to the beautiful space of Bourne & Hollingsworth.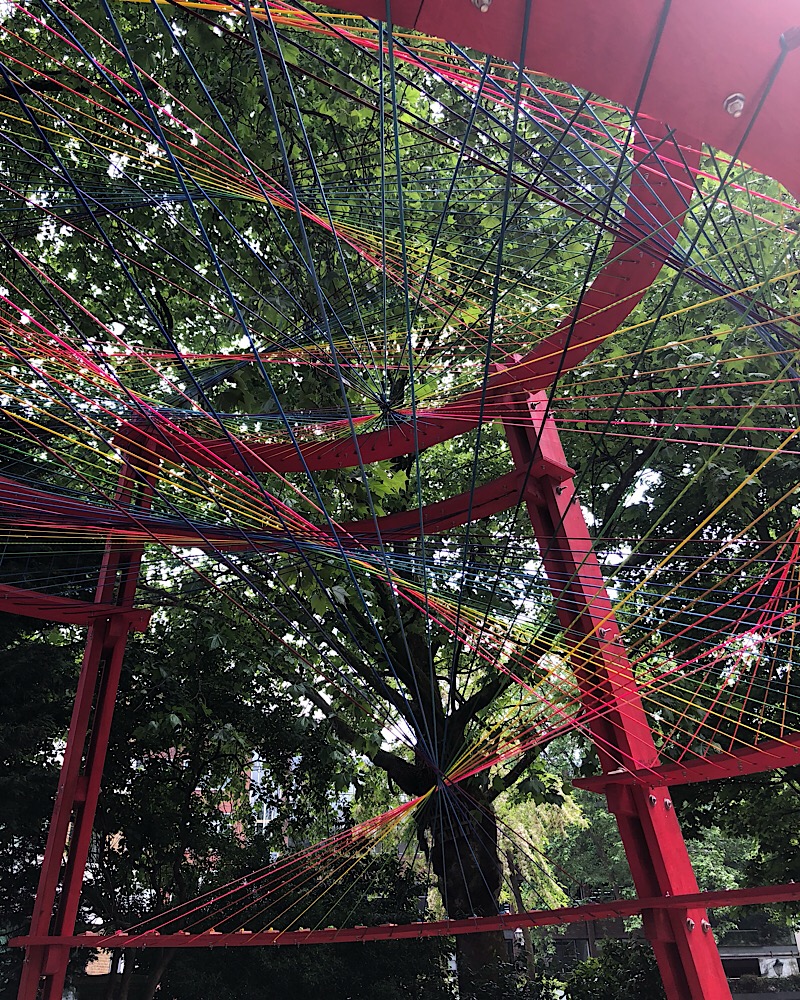 Decor at Bourne & Hollingsworth
Bourne & Hollingsworth is a gem of a restaurant. A bar, cafe style brasserie it has little areas that lead into other little areas. It is charm beyond charm from the minute you walk in. Design and style is made to look effortless, it is shabby chic at its best.We sat in the cafe, and whilst I settled into the cosiest armchair, I worried if I would ever want to get up. Reality answer to this, is no. It was a chair to linger in. I loved the decor of faded palm fabric, mixed within beautiful iron garden chairs with cushions.  The whole room was was lit with natural light streaming in, that the plants and the decor just blended perfectly.  This place is very very cool.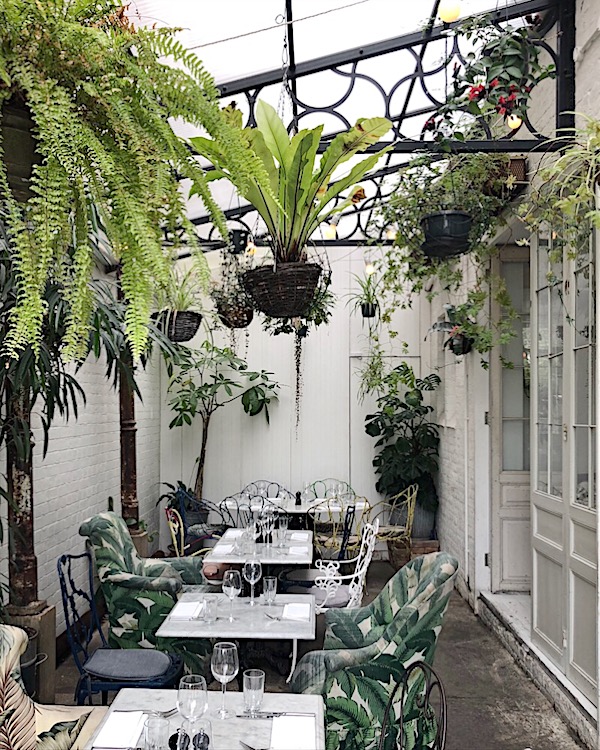 Food at Bourne & Hollingsworth
We had the set menu, and struggled to find something we didn't want to eat.  Settling for the halloumi salad x 2, when I say this was delicious, I mean it. I make a lot of halloumi salads, but this had an edge, and it was the dressing. We both commented and begged for the dressing recipe, yet we were told it's a secret! And so it should be… because I'd go back just for that alone.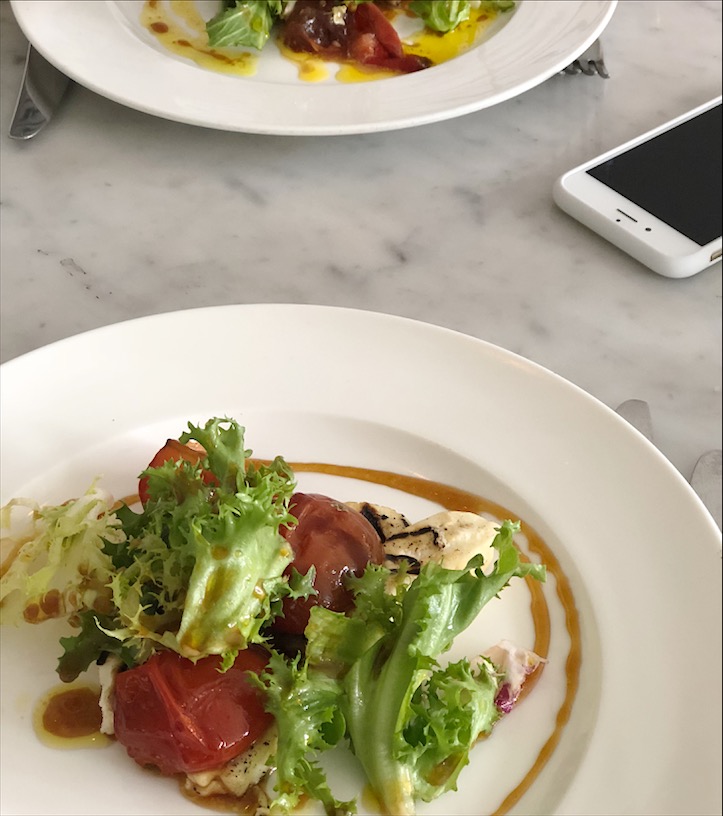 We then shared the most delicious beetroot & feta risotto. Sweet enough and done to perfection. We had a time frame, with designs to see, so with a quick coffee our time at B&H had sadly come to an end.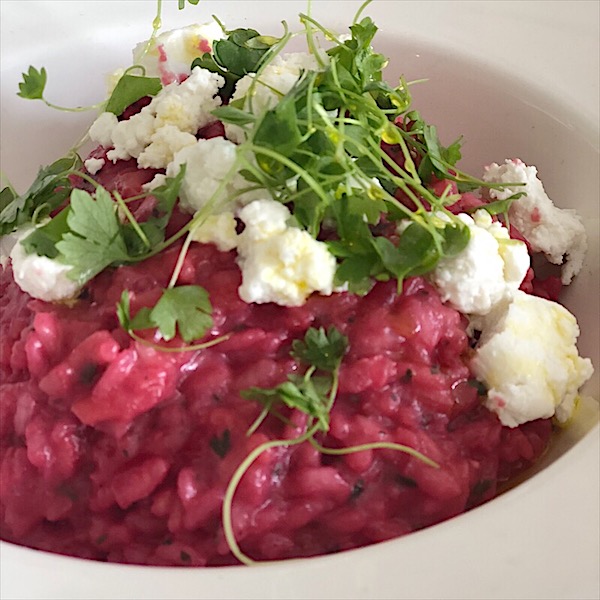 Bourne & Hollingsworth is infamous for their brunch at weekends, so you can be sure we will be back. Next time with our families, and prepare ourselves for a long walk home, because next time I'll be sure to be eating so much more!
Verdict on Bourne & Hollingsworth:
Service: 10/10 (super cheerful and efficient)
Ambiance: 10/10 Beautiful, and be sure to visit the restrooms for the most inventive sink!
Food: 10/10
Coffee: 10/10
Value for Money: 10/10. We did have the set menu & didn't drink