There is nothing like the magic of Christmas, and London over Christmas has all the magic you could ask for, especially at Brown's Hotel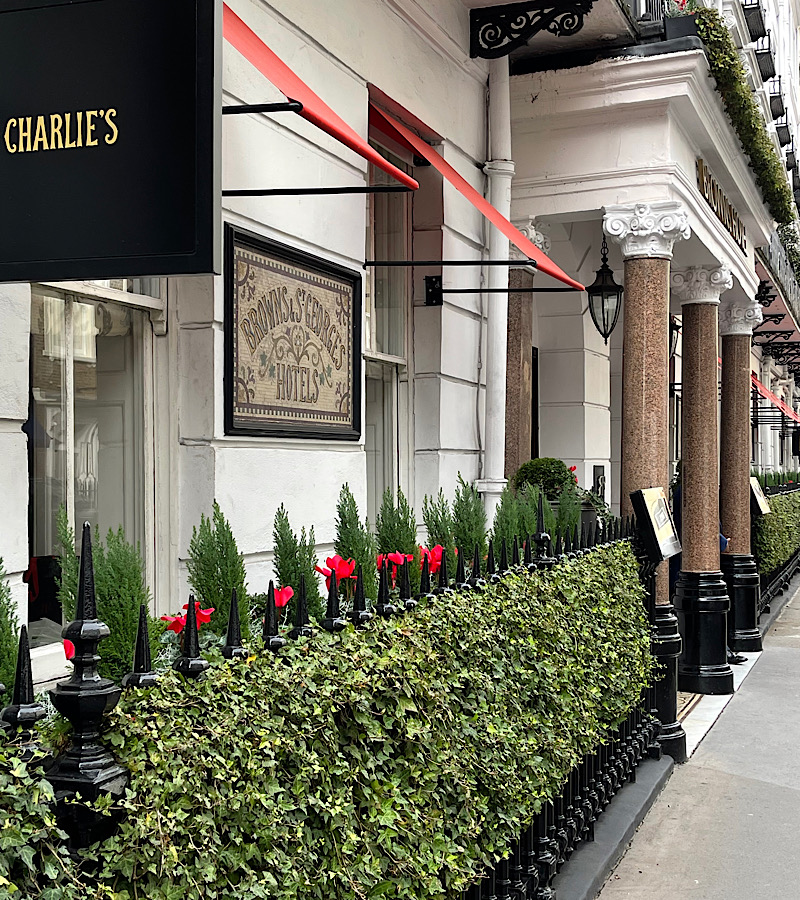 Let me ask you… how many times have you seen The Nutcracker? You will know the music whether you know it or not as it has been used endlessly in English adverts. Some of you may remember Cadbury's 'Everyone's a fruit and nut case'…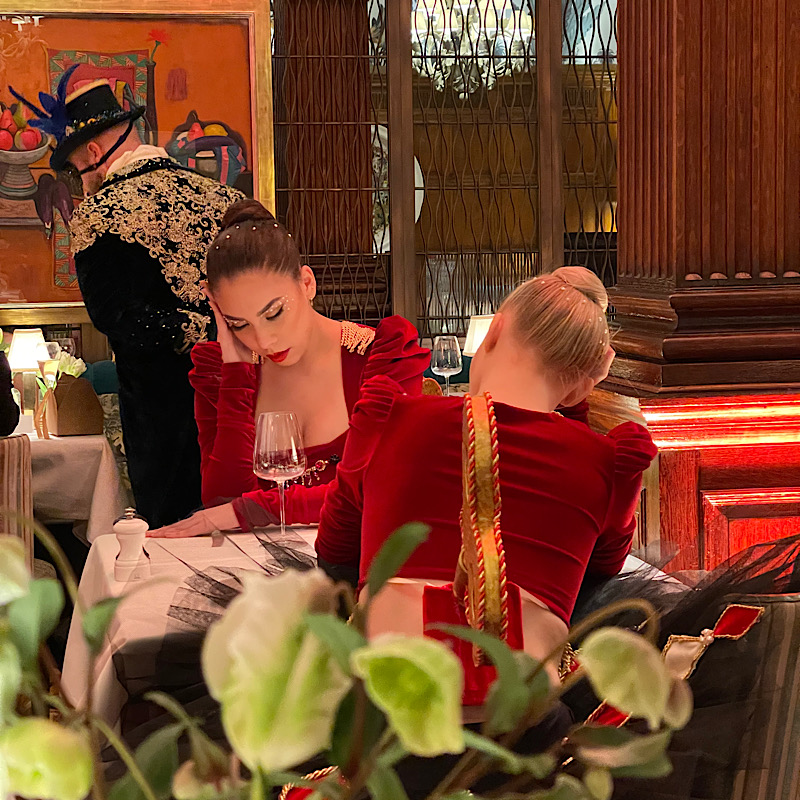 Recently I was so lucky to be invited to the 'rehearsal' of this new The Nutcracker performance in Charlie's Restaurant at Brown's Hotel. It is the most beautiful immersive Nutcracker experience you could wish for. But before I jump into that, let me tell you about the hotel.
Brown's Hotel
Brown's Hotel is in the heart of Mayfair, around the corner from Bond St, quintessentially British, very elegant and incredibly inviting.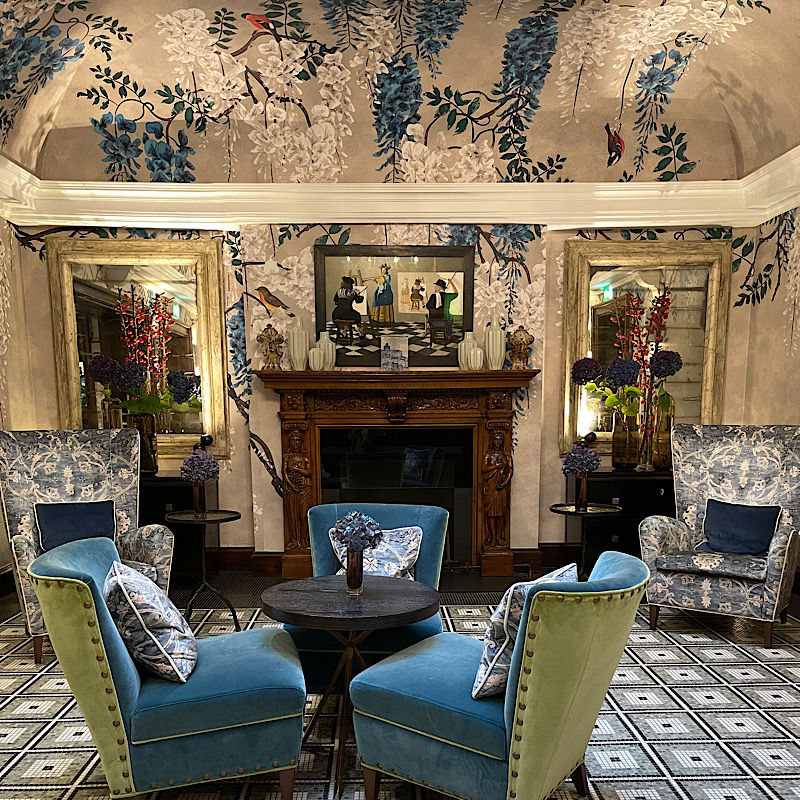 Brown's is steeped in history. The world's first telephone call was made from this location by Alexander Graham Bell and it is also where Rudyard Kipling penned Jungle Book.
The Donovan Bar
Brown's hotel is also home to the Donovan Bar… I'd never been, but trust me having had a good look around, I will most certainly be back. The Donovan Bar is decorated in the evocative black and white photography of legend photographer Terence Donovan – including a naughty corner ! I will leave that to your imagination, but be warned it gets very booked up.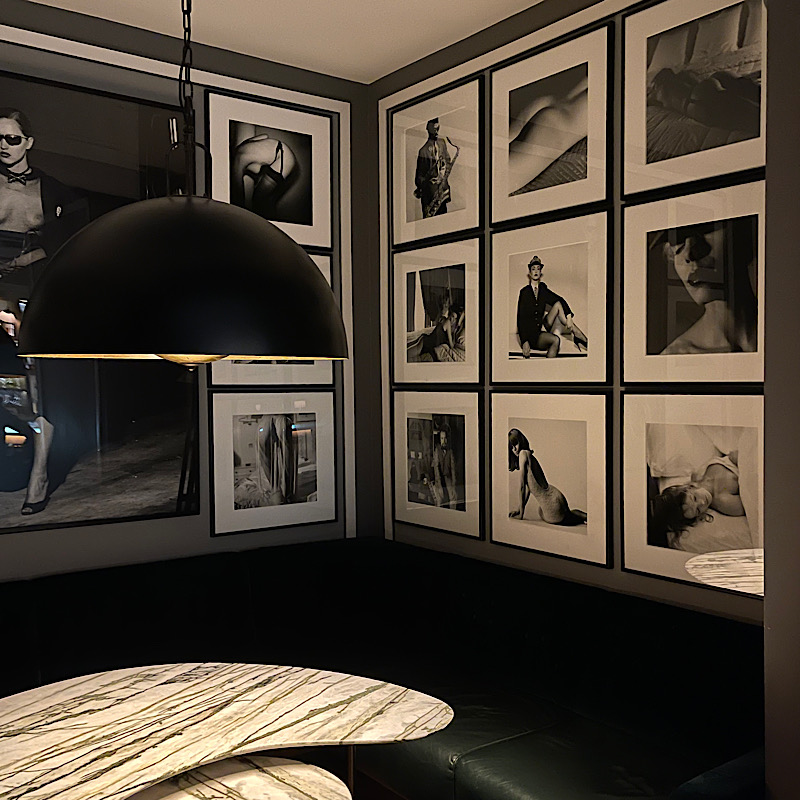 Charlie's at Brown's hotel
Charlie's restaurant is classic English seasonal food under head chef Adam Byatt. Each meal I've had here has been delicious. In July 2021 Charlie's secured as their Head of Hospitality Jesus Adorno.
After 30 years at The Caprice, it is a quite a coup for the hotel to have his experience and 'pizzazz' at the restaurant, as one of the best restauranteurs in the world.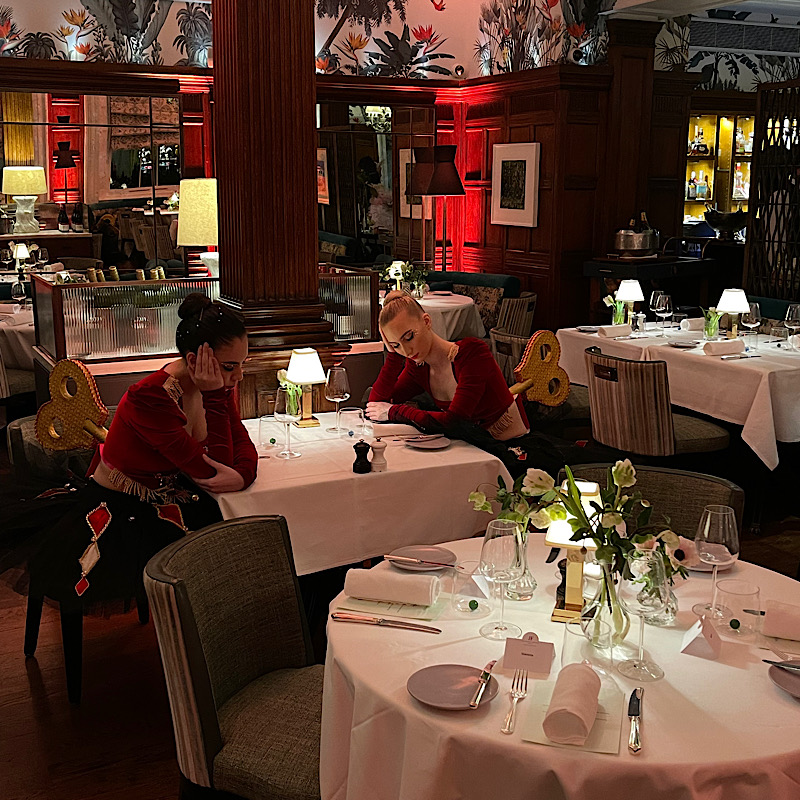 The Nutcracker in Charlie's at Brown's Hotel
The idea of this beautiful immersive Nutcracker ballet experience takes place this Christmas in Charlie's. The opulent setting lends itself for this exquisite luxury dining experience. There are only 6 Sunday performances to choose from, beginning over Thanksgiving on the 28 November.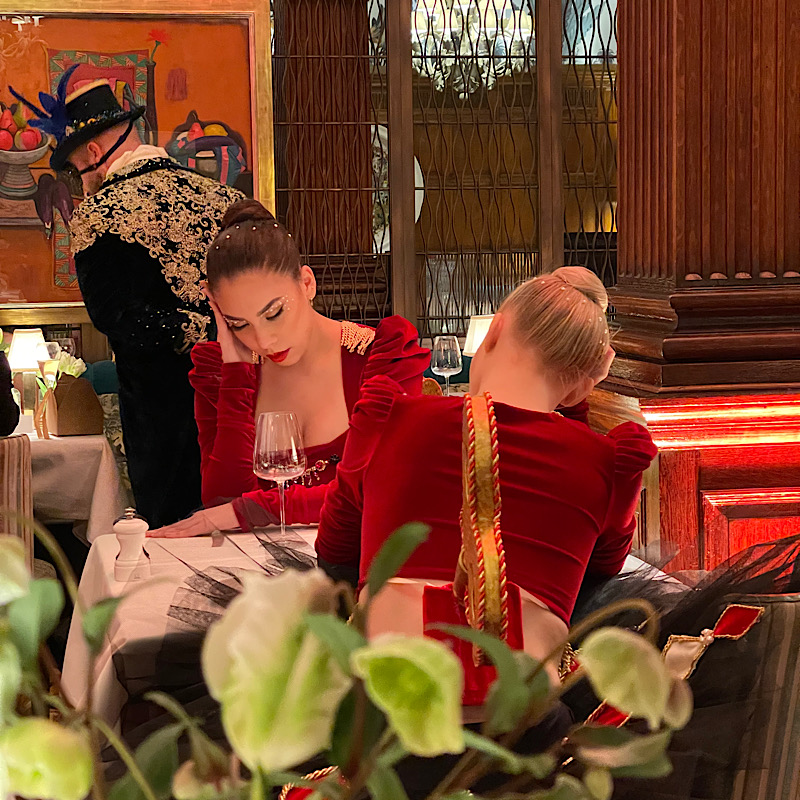 The minute you arrive, you walk into the Nutcracker experience. A nutcracker greets you at the door with a box of riddles, as you walk into a room alight with characters and music, played by a quartet.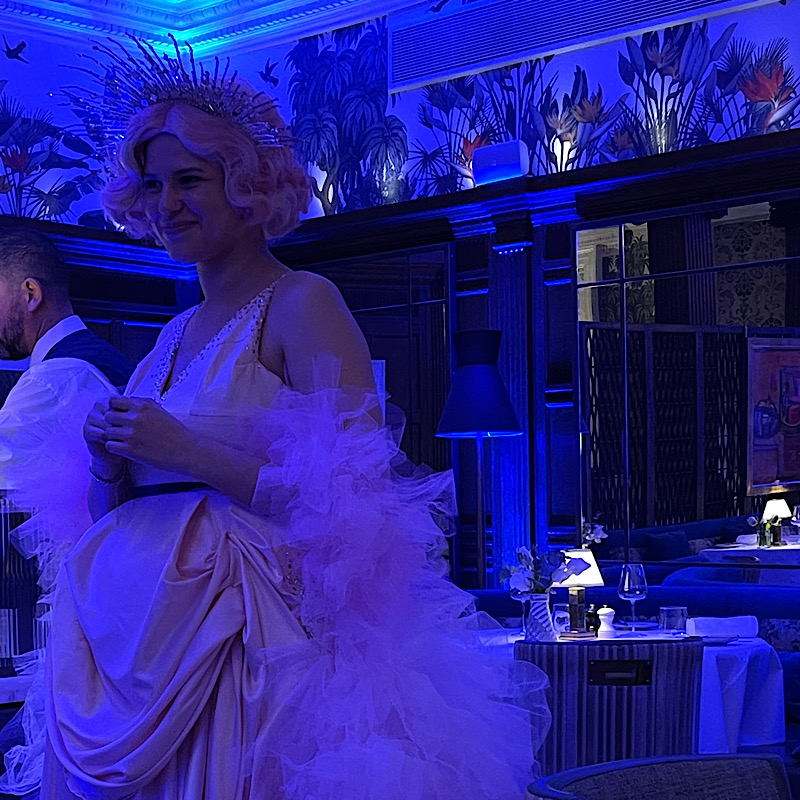 Champagne and hanging out with the sugar plum fairy is not your usual Sunday night entertainment, and it ticks every single box.
A little bit of fairy dust and you are immersed in the festive musical story of ballet, mice, riddles and theatre. This throughout your 3 course meal by Michelin starred chef Adam Byatt, you are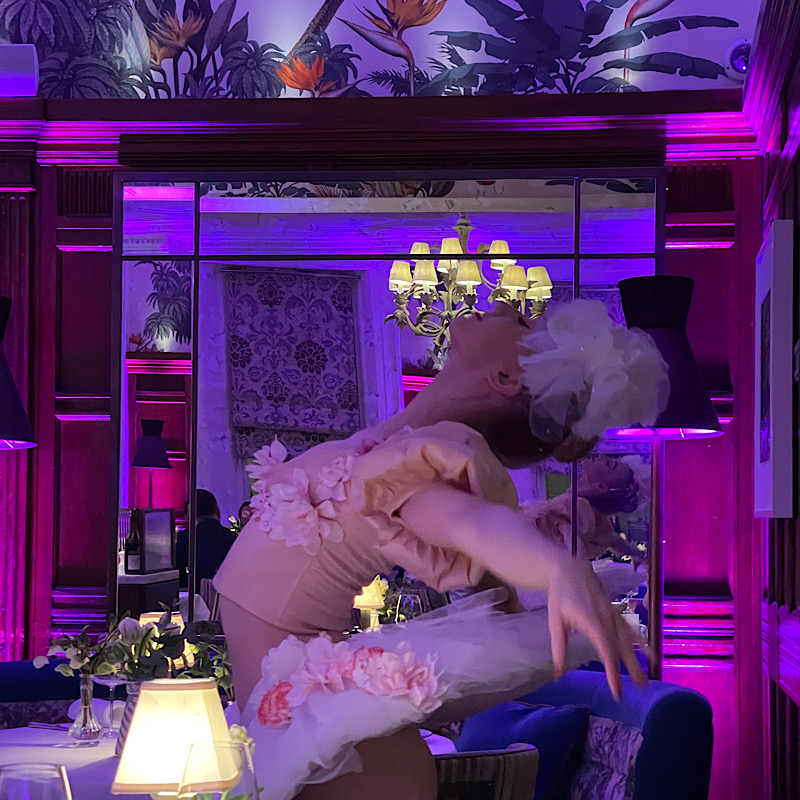 This Christmas Brown's Hotel have created one of the prettiest Christmas experiences. It's simple, elegant, opulent and memorable. My only extra recommendation would be to take the long walk home.
Walk through Bond Street and all the sparkle that Christmas offers with shop fronts and the Christmas angels in Regent Street. It sends you on your way having had the most perfect evening.
The Nutcracker at Brown's Hotel
Browns Hotel, Albermarle St, W1S 4BP
You can watch my Nutcracker instagram reel here