Pre-covid, eating out was something we all took for granted. Now eating out is a luxury in more ways than one. As a Londoner I am exceptionally spoilt with the eclectic choice of restaurants I have to choose from, so I choose carefully these days…
As we lead into the Christmas season, I wanted to share a little bit of London luxury with you. The value of family and friends and sitting at a table with them have become moments to cherish. One of my highlights of 2020 has been eating at The Berkeley.
The Berkeley | Serving Lockdown heroes
During the initial lockdown The Berkeley hotel opened its doors to the Emergency Services. The hotel turned their forecourt into a 999 drive-through for happy chaps like this.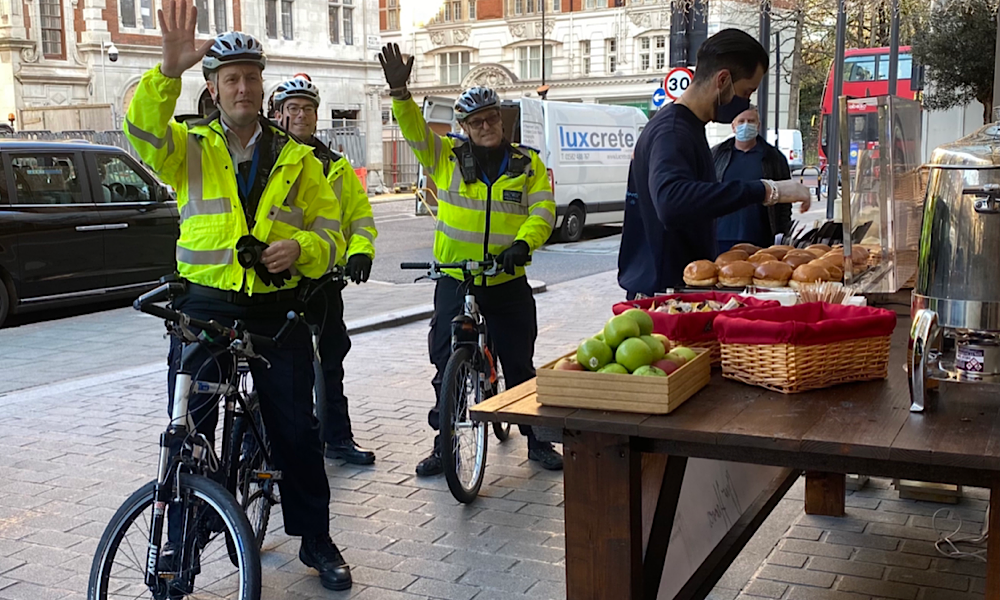 The conversation is food …
Lunch or dinner
Eating at The Berkeley is a very elegant experience. Without question, the big draw is the main restaurant Marcus. It has been run by Marcus Wareing since 2014. Read my Little Whisper with the man himself here.
Marcus is one of Britain's most respected Michelin-starred chefs, serving up "Contemporary English food to evoke and create memories…" The restaurant was voted in the top 20 Best Restaurants for The Good Food Guide 2020.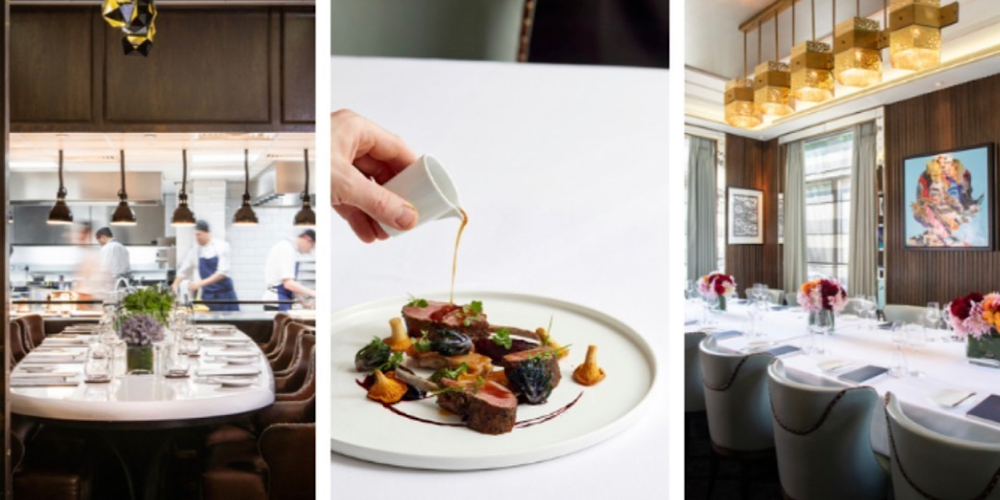 Afternoon Tea
Prêt-à-Portea is the ultimate venue for a fashionista Afternoon Tea. They have just launched their latest line-up of swanky, stylish cakes and treats. I salivate when I think back to the 2019 Prêt-à-Portea I enjoyed so much.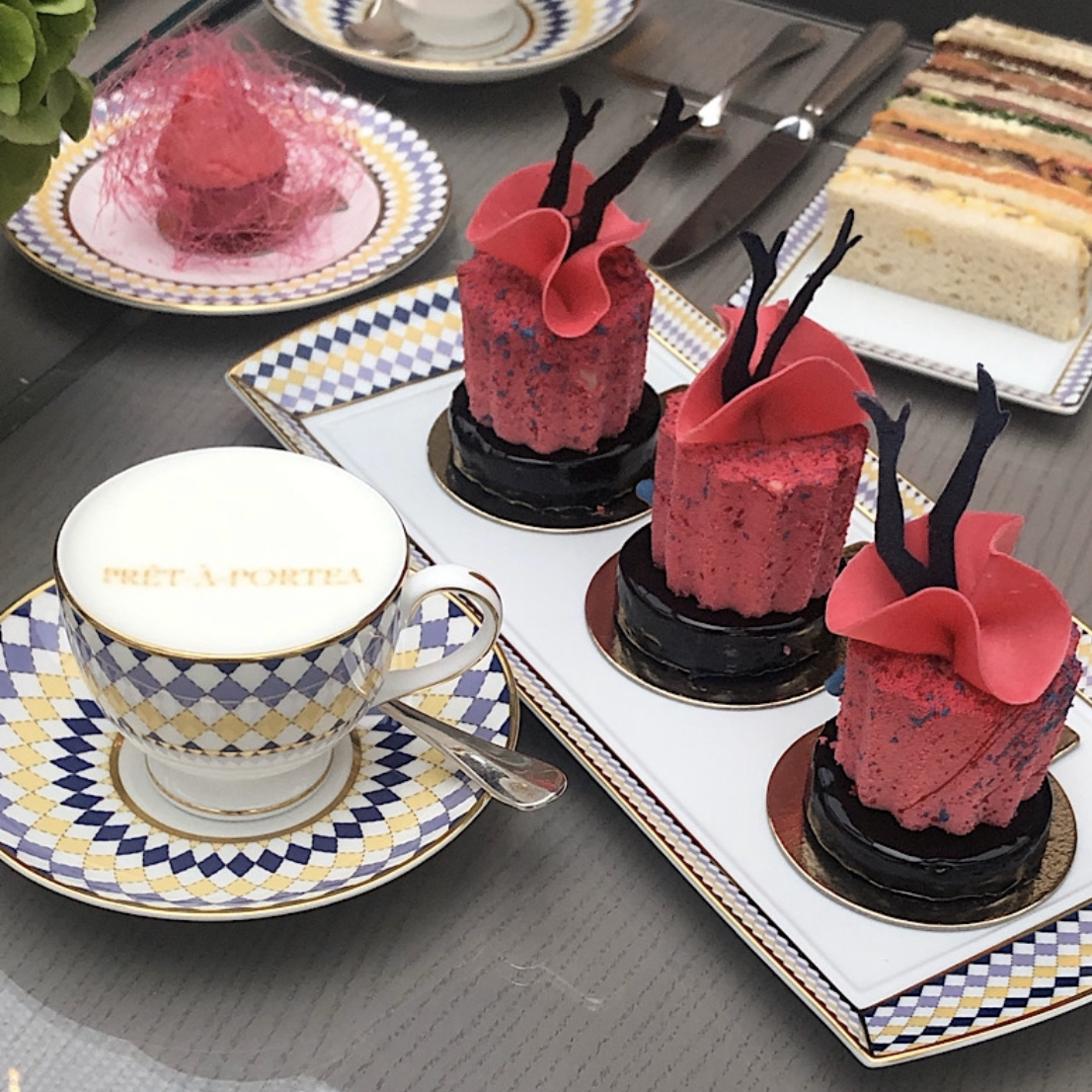 Garden style
Our first meal out after lockdown in June was at the stunning Berkeley Garden. Eating alfresco this year has been such a treat. Especially as we didn't go away.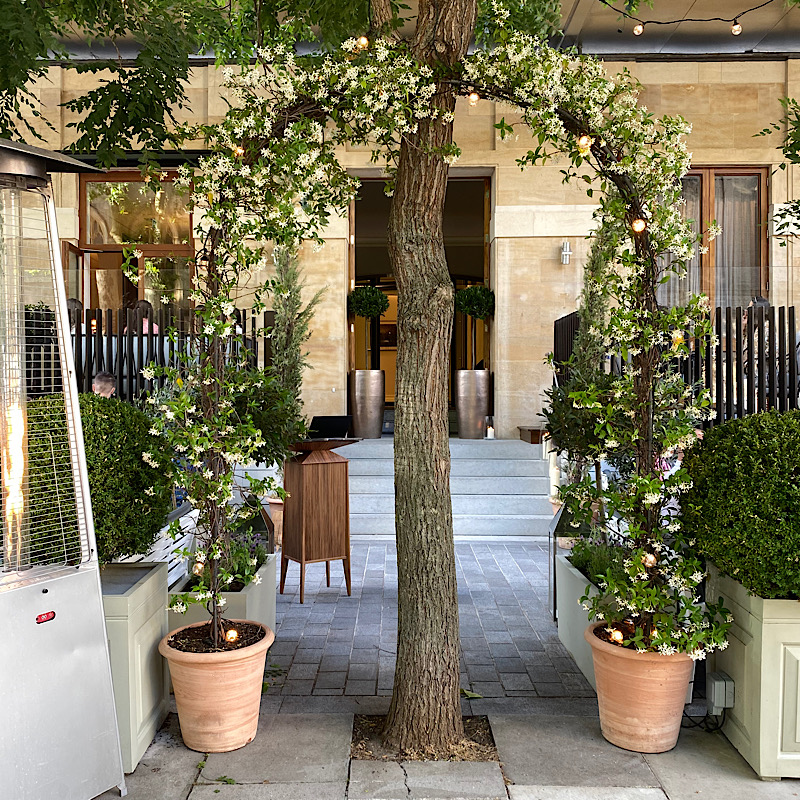 Post Lockdown 2.0, The Berkeley have opened 'Winter at The Garden'. Hidden behind Christmas trees and fairy lights you will find six alpine huts.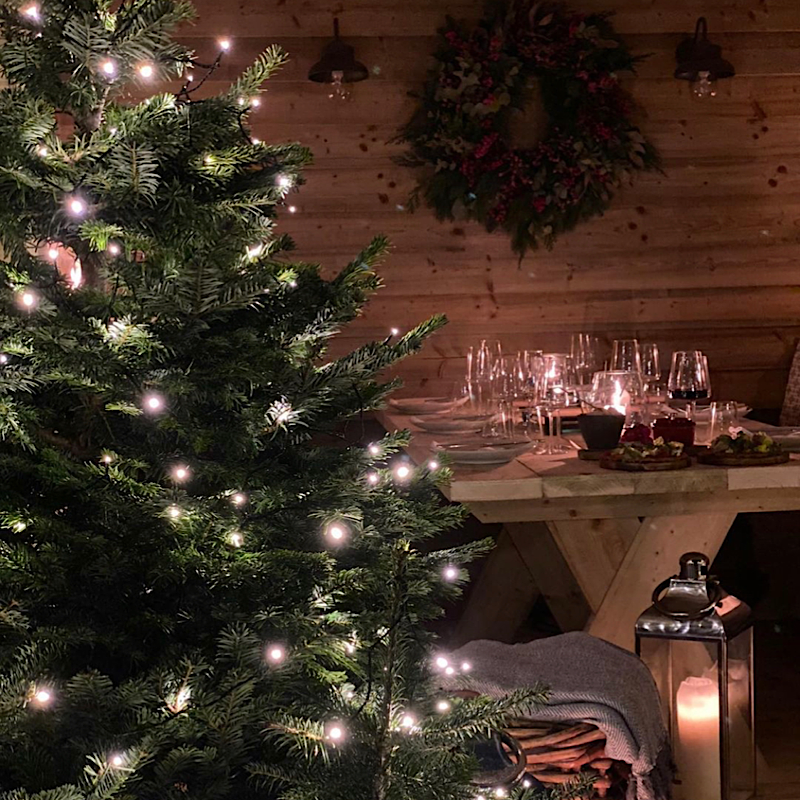 Think warm rugs, soft plush furnishings, cosy lighting, heaters and a raclette grill in the middle of the table.
Cocktail Hour |at The Berkeley
I couldn't write about The Berkeley without a mention of cocktail hour. Take your pick on style. It could be either the iconic David Collins Blue Bar, or over at the Berkeley Bar, where you can take over the most beautiful snug in London. Cheers… to cocktails and fine wine in 2020.