Casa Pastor & Plaza Pastor are the new restaurants to this fabulous chain of restaurants. Indulge and read our post on El Pastor and make way to eat in the cafe style chain up in Coal Drops Yard. Upside of Plazor Pastor is the only one to take reservations.
This little Mexican, is one of London's best kept secrets. It is tucked away in the heart and bustle of Borough Market and would be easy to miss if you didn't know where to go.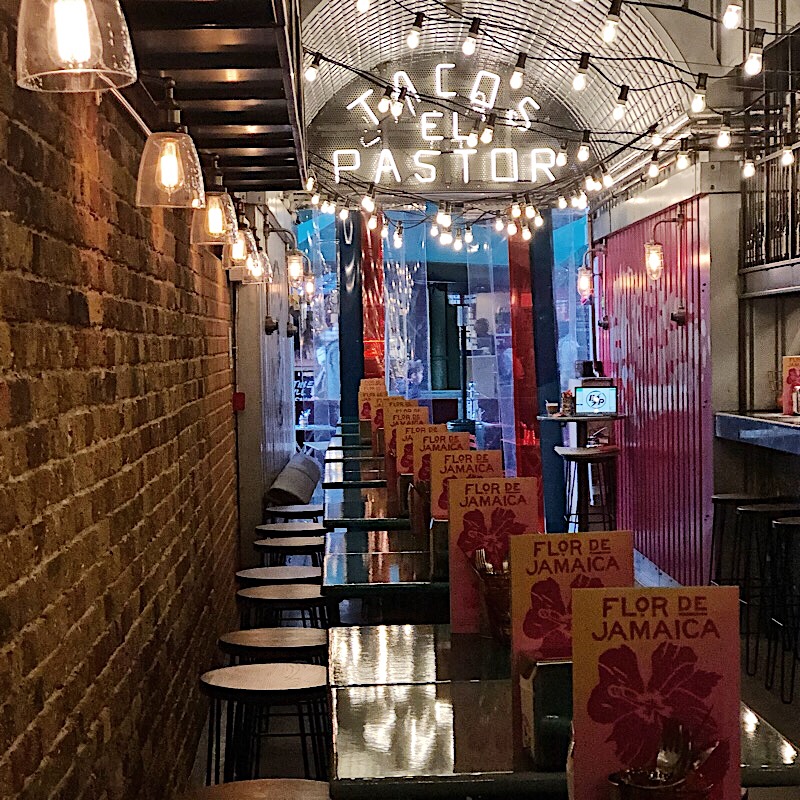 One important factor in this is that El Pastor doesn't take reservations so think about eating before exploring the wonderful goods on offer in the market. We got there at 12, and it was absolutely full up by the time we left at 12.50!
Eating at El Pastor
As with any Mexican restaurants basically it is one small plate after another. We didn't want to go too wild with such a creative menu, and it would have been easy. Instead we went for recommendations by the waiter, who was more than enthusiastic to share his favourites.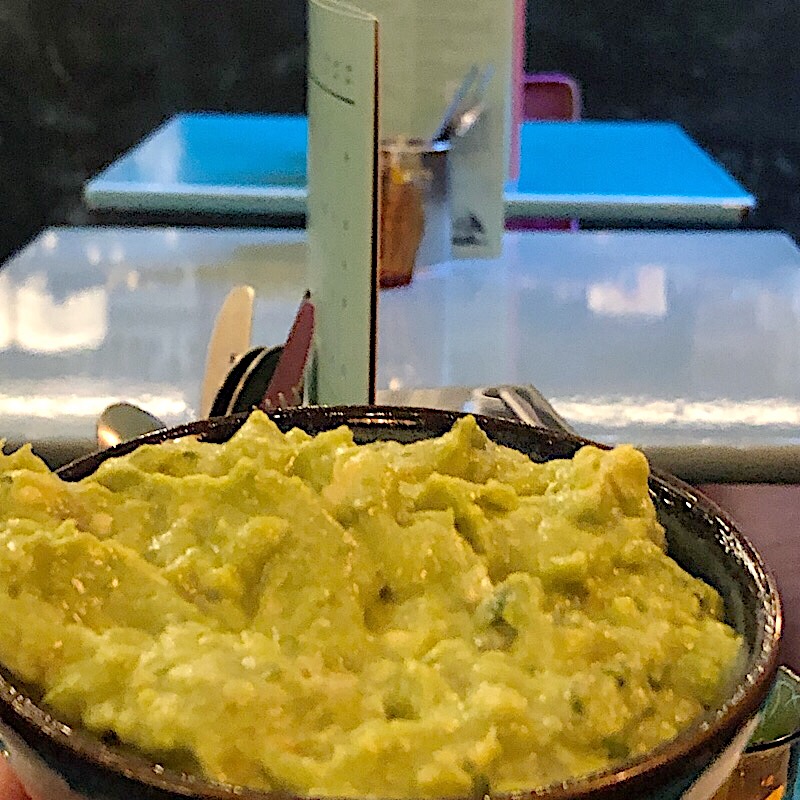 We ordered the requisite guacamole, which was as fresh and zingy as you would expect. The verdict, as we demolished it, was that it was better than good.
We had the chicken tinga, which seriously good. I only wish we had ordered the tuna tostadas (they went to the next door table as we were leaving, and looked sensational. If you do order them – don't offer to share!)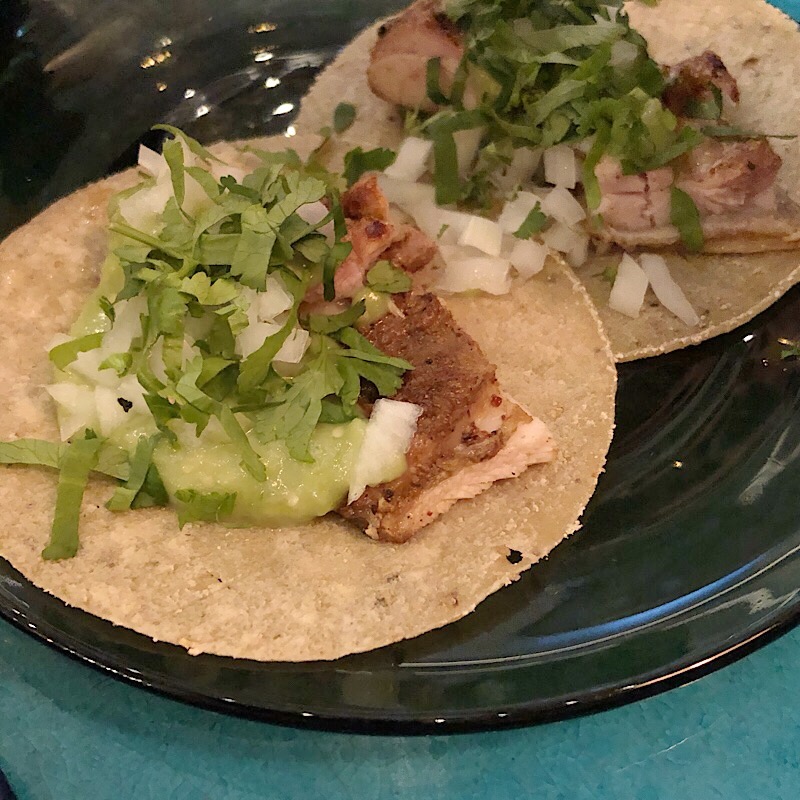 We also went for the Al Pastor special tacos "When you look at it on paper I wasn't really sure, but somehow all the flavours work and it is delicious".
The quesadilla EP was moorish. Again, we all remarked on the flavour and actually the added salt on the top, just made the dish exquisite.
As my 6ft son wanted to test out more food in Borough Market, we didn't keep on ordering more which was a huge shame, as I would like to have tried out one of two of their tasty salsas. I think we may have missed a trick or two there. Having been once, I now know I will be back for more. It is a total flavour raver.
Enjoy the Borough Market Cookbook for a little slice of seasonal cooking
El Pastor
7a Stoney St, SE1 9AA