What is brunch.. is it breakfast or lunch… However much I love brunch, Italy always steals my heart for lunch. I have been trying to get to Sette London since before the lockdown in March. The wait was well worth it.
Last Sunday Mr B and I were invited to Sette just off Knightsbridge Green. Not knowing what to expect, we were so pleasantly surprised from the minute we walked in.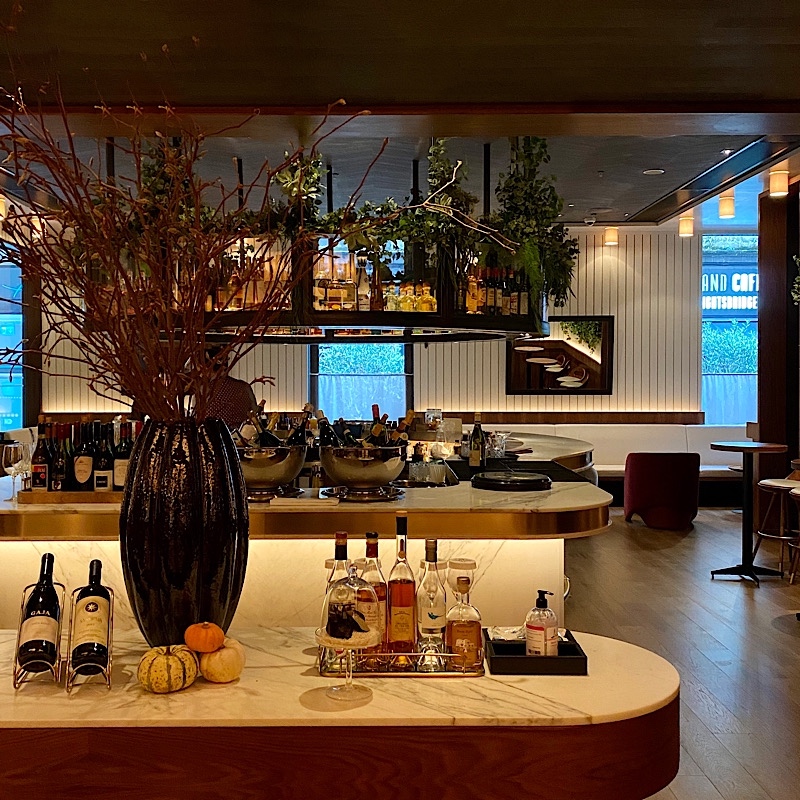 Interiors at Sette
Sette London is attached to the Bulgari Hotel. As you would expect the Bulgari has beautiful interiors and Sette doesn't disappoint. Leather velvet chairs and a circular ivy clad bar are the focal points.. on Sundays you will also have the delight of singer Abi Adie who sings a playlist that's so nostalgic you want to get up and dance or at least download her playlist or album.
Lunch at Sette London
Sette is an Italian Restaurant. Their Good Life Brunch is a set menu and you can pick a 3 course or 4 course menu. 
We started with pastries but the real foodie heaven starts with anti pasta. The burrata & salmon we're so diverse in taste that each mouthful was melt in the mouth delicious.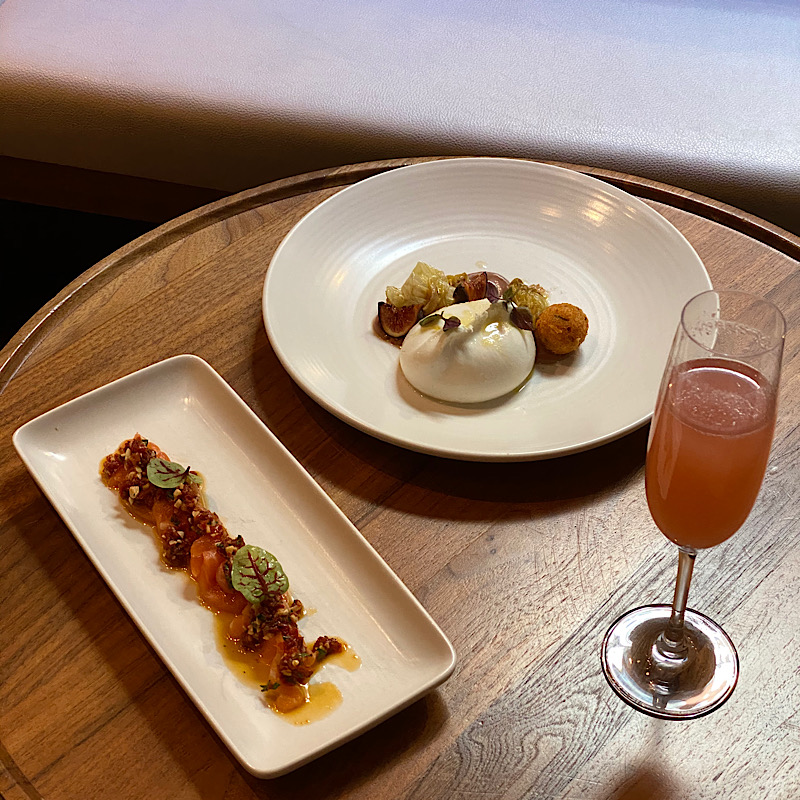 Moving onto pasta heaven we had all three. There is no question that the homemade pasta, the homemade sauce and the size makes this an exquisite explosion of taste.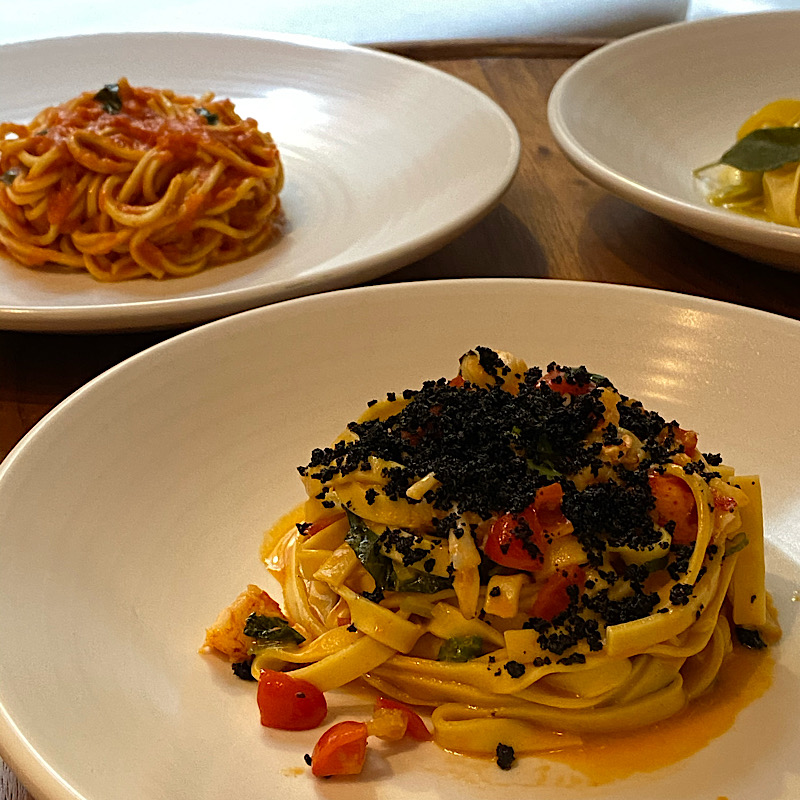 My personal favourite was the Ravioli Cacio E Pepe in first place. Mr B put the house favourite at the top the Scarpetta spaghetti at the top .. that isn't to say that the tagliolini acqua pazza wasn't perfect in every way.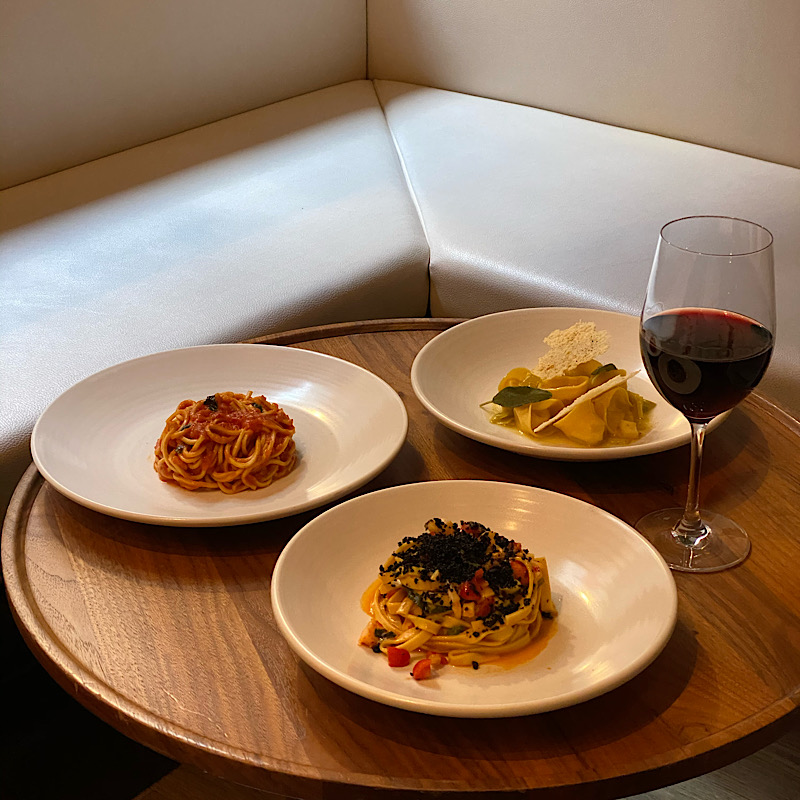 Secondi was the black cod, which was perfect to share after all the pasta. No plate was too big or too small.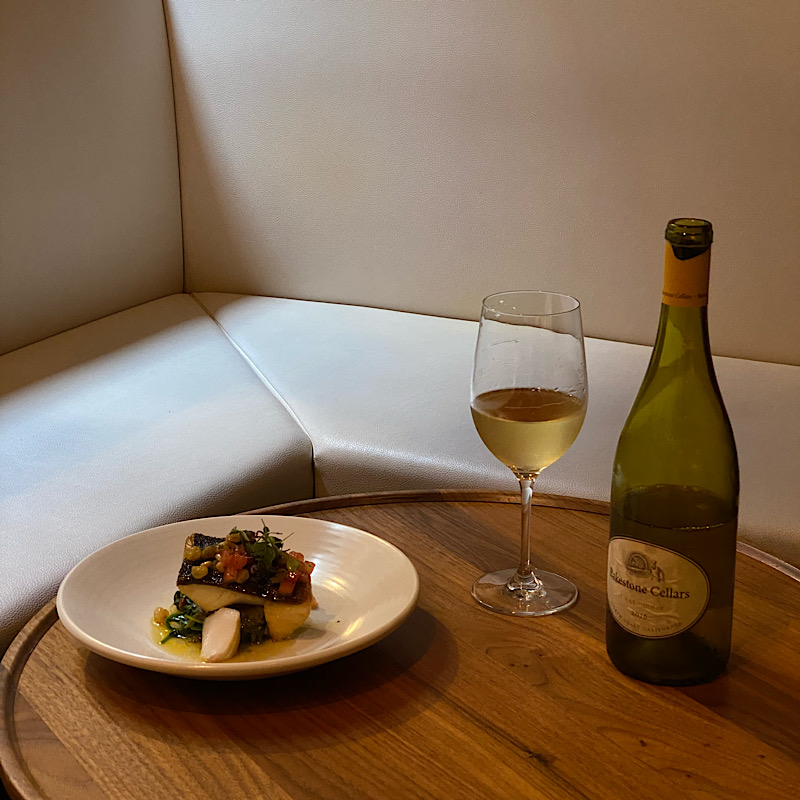 Dolci.. we had a selection of cakes and of course tiramisu because why not!?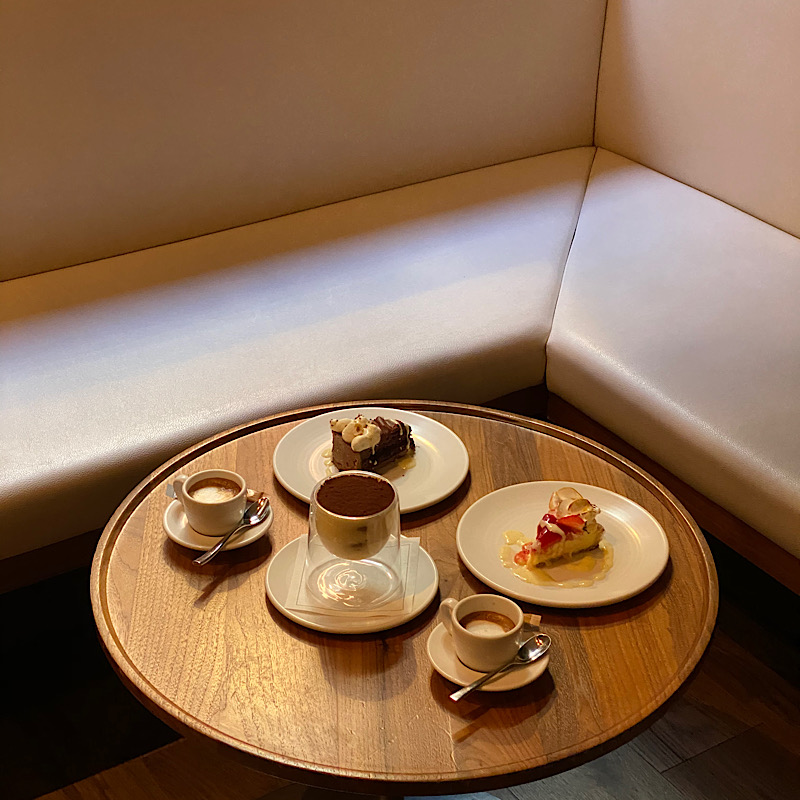 If you feel like losing yourself for a few hours on a Sunday, this is the spot to do it. Abbie Adu is their in house singer, and boy she delivers. She oozes soul and her playlist is a joy to listen to. We left after 4 hours at Sette. I think that should give you an indication of how much we enjoyed ourselves.
Sette London booking for The Good Life Brunch