Anya Hindmarch is a brand I have loved for over 26 years. When Anya began her selling and designing her bags, it was from a little shop in Walton Street. Along with her sister she ran her first boutique, above her sister Nicole's heavenly Wedding List Company.
I still have my first purchases from both shops and Anya Hindmarch continues to be my go-to for bags with style. I was thrilled when she agreed to a Little London Whisper with me.
As Anya evolves, she pushes boundaries with her innovative ideas and style. She also happens to love London as much as I do.
Since we are back in stay-at-home mode, it seemed like the perfect excuse to ask Anya about what she got up to in the first lockdown, and how she plans to celebrate Christmas after a bewildering year.
You can also read our blog about Anya and why I consider her a 2020 hero.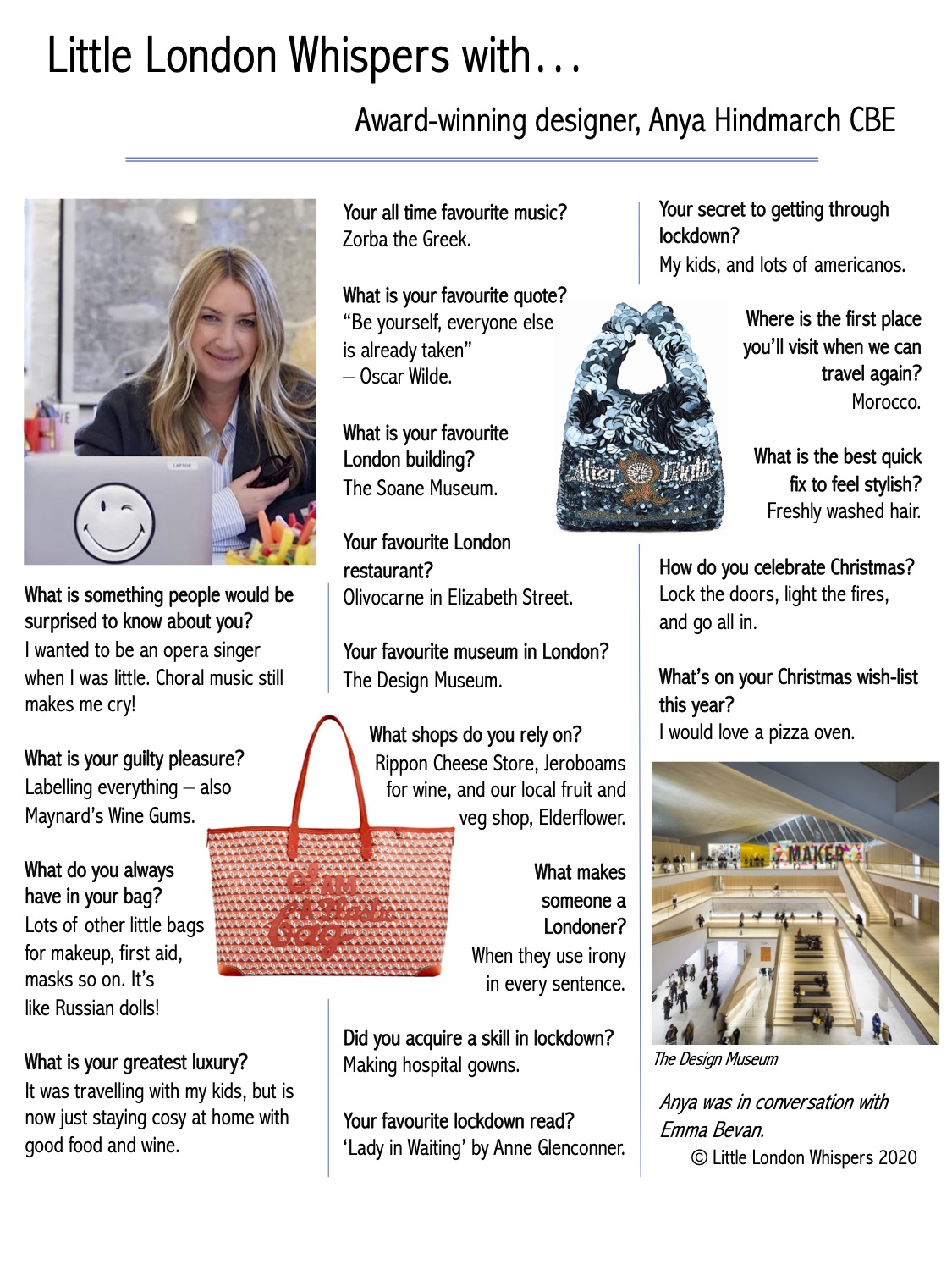 Shop Anya's Christmas stocking sustainable collection from AH candles to charms, small bags and loose pockets. In particular I have my eye on something a little bigger from Mr B…the AH After Eight tote. Let me know what's on your list!