This 'Little London Whispers with' is rather different. It is with the British writer and music journalist Ray Connolly. I found Ray's COVID-19 story particularly touching and really wanted to share it with you.
Ray was the music journalist of the sixties and seventies. His London Evening Standard column was a weekly feast of today's music legends.
He is normally a fit and healthy 75-year old and a keen runner, but last year after his weekly shop he caught COVID-19. He was admitted to Chelsea and Westminster hospital where he spent the next 6 months, 3 months in a coma.
Devoted is the play he wrote for BBC Radio 4, which aired last week. It is well worth a listen. Links below
Ray Connolly
Devoted on Radio 4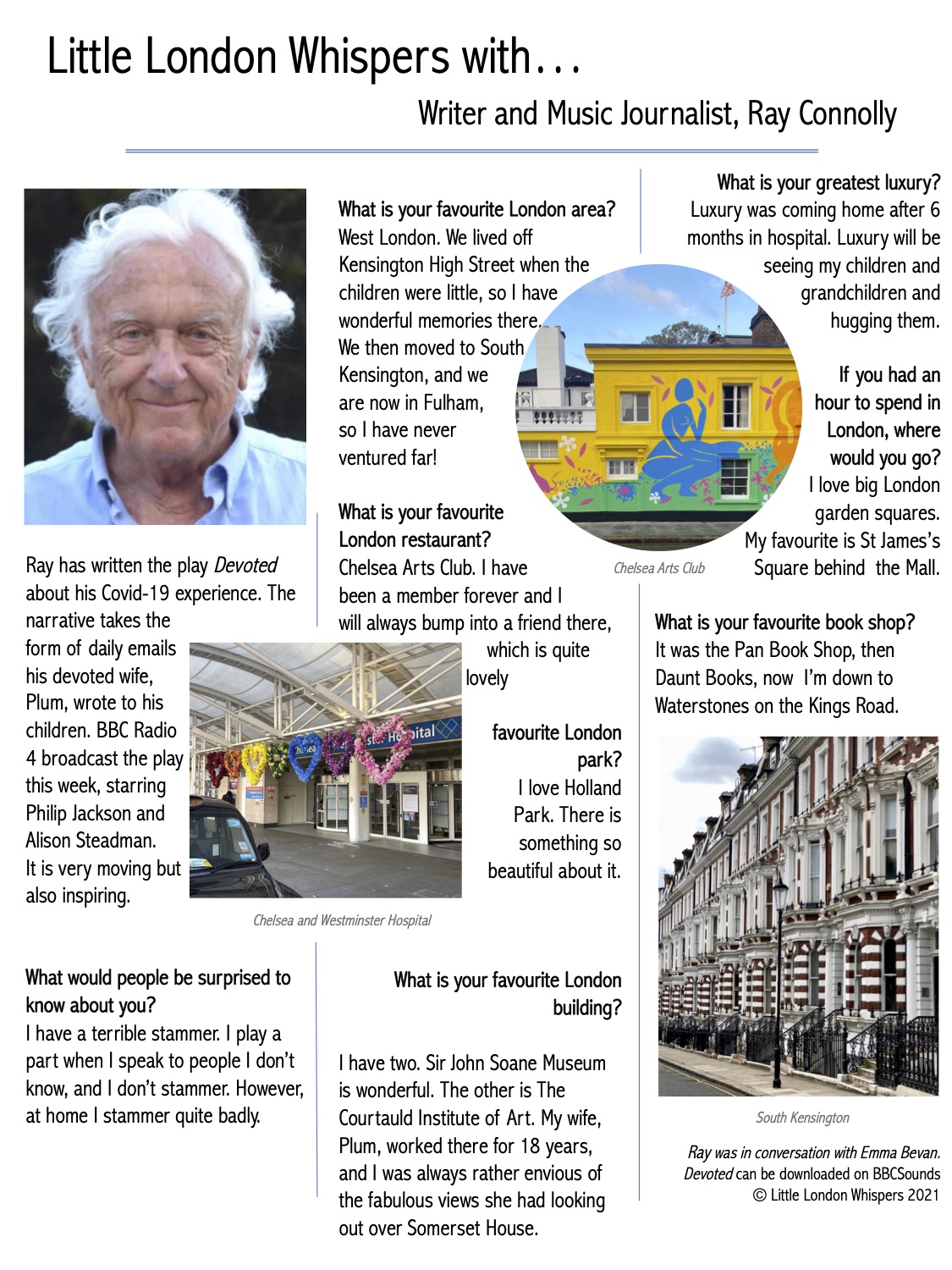 You can find my other Little London Whispers with HERE. A mixture of Londoners sharing their favourite places in London.