It feels like a Christmas right-of-passage to visit one of the many markets that come along with the season. All around London magnificent market spaces offer artisanal gifts, to festive food and it's the perfect way to spend a day this December. Who doesn't love a food market…
King's Cross
King's Cross has really caught my eye this year with some fabulous themed markets. From Illustrators, Vegan themed, Mexican to British Brand Toast Festive Market. It's very easy to spend a whole day there and not have seen it all.
Covent Garden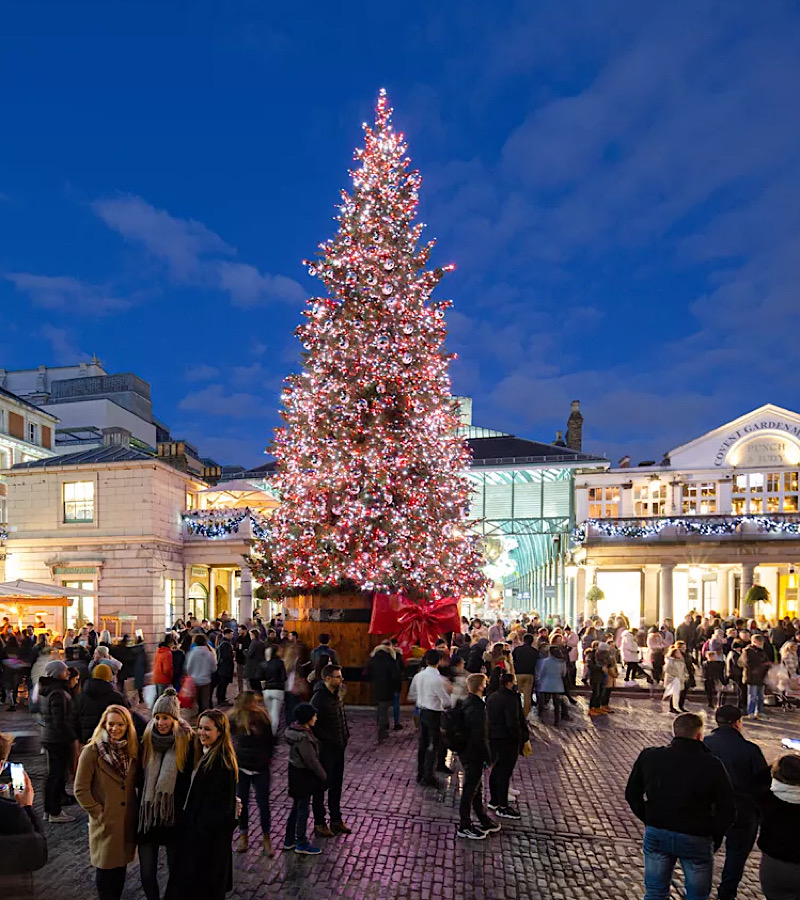 Covent Garden has always screams Christmas this time of year. Their huge and iconic Christmas tree leads the festivity. So does their gorgeous Piazza under which hundreds of vendors sell artisanal gifts. Watch out for the snow flurries on the hour between 12-9pm.
Southbank Winter Market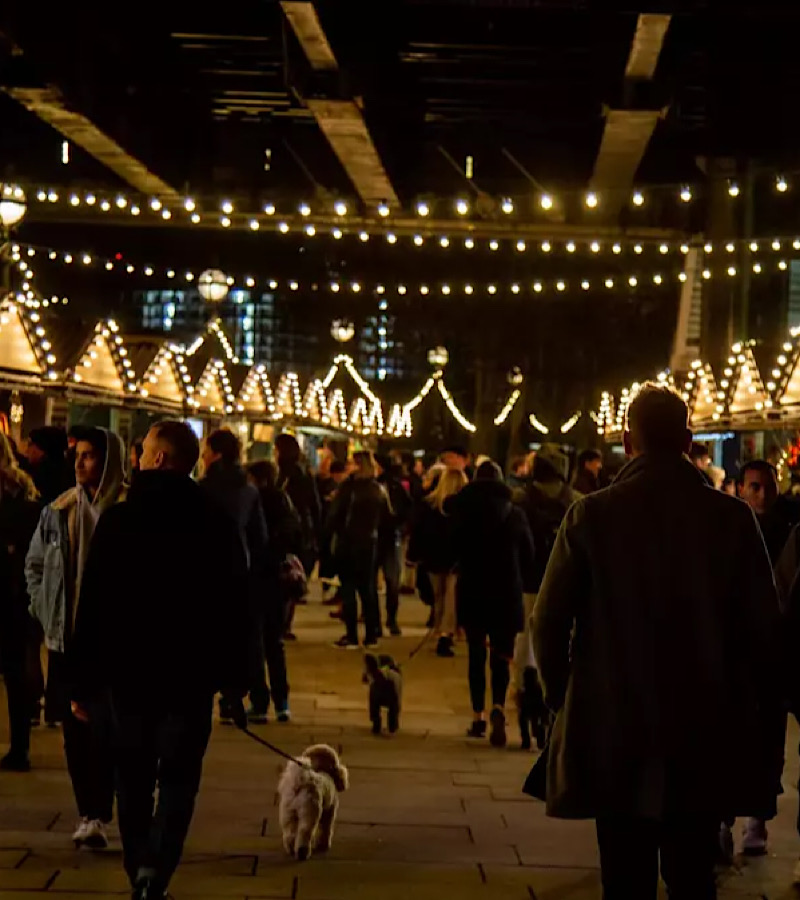 London's river-side will offer all types of food and drink to visitors. Grab yourself a gourmet cheese toastie or opt for classic Christmas flavours with an eggnog or mulled wine to keep you warm. This market is the perfect Christmassy stop-off before enjoying the Southbank Winter Festival.
Winter Wonderland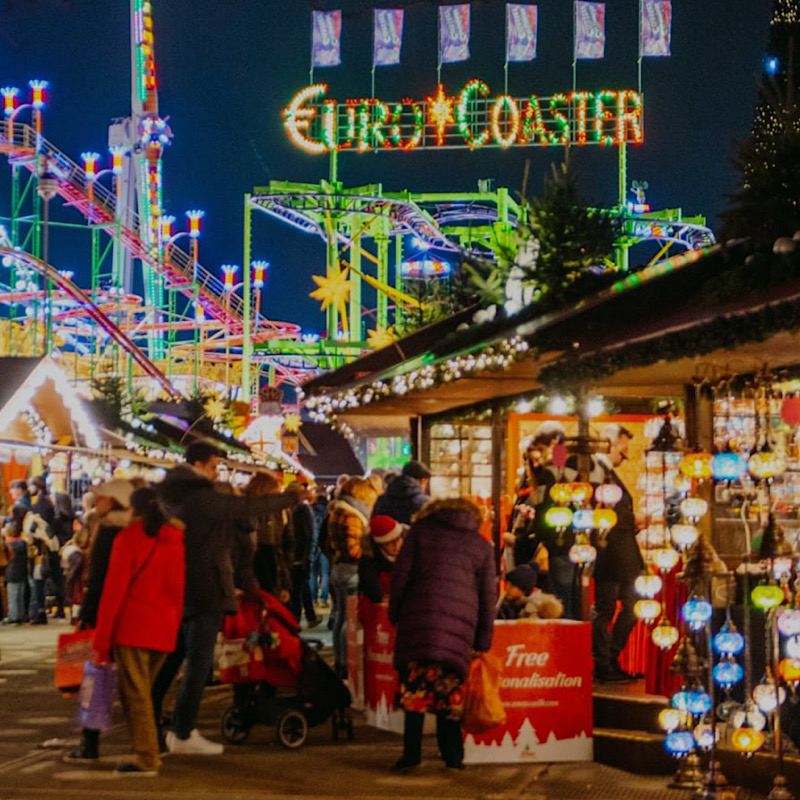 This famous Christmas market is one for the adventurers with deep pockets. Where else can you shop for loved ones, then hop on a ride right in the heart of London? Wooden chalets will adorn Hyde Park once again this year selling handmade Christmas decorations, to hot cider and play host to lively bars.
Leicester Square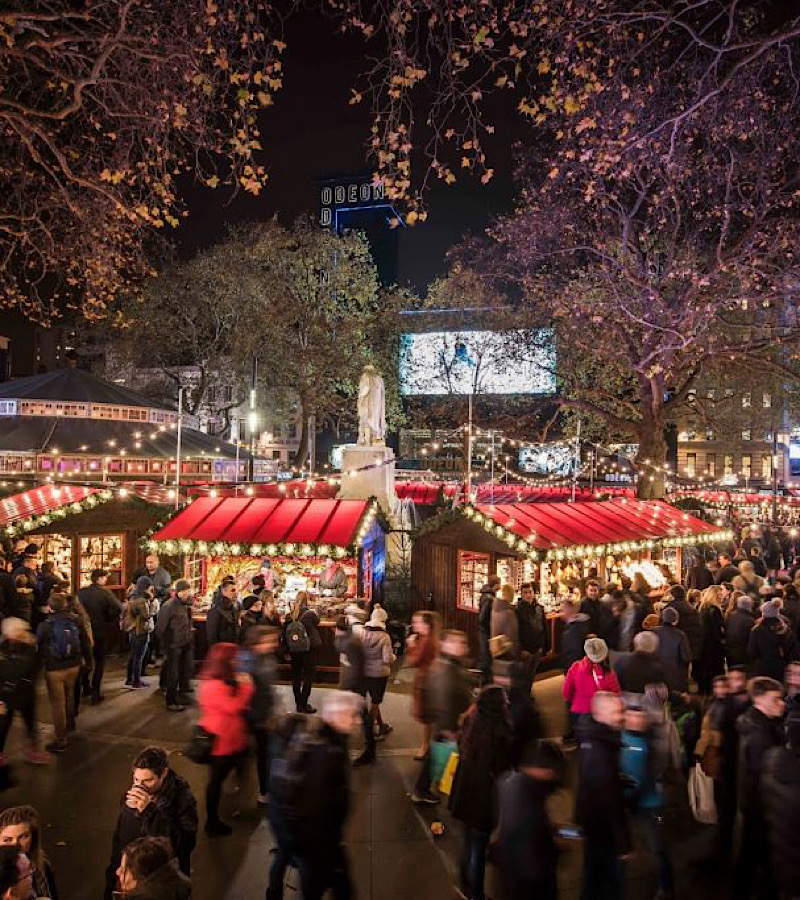 Right in the heart of London, bustling Leicester Square has been transformed into a sparkling centre of festive huts selling Christmas gifts, and tasty treats. Think bratwurst galore! Don't forget about Spiegeltent, Leicester Square's pop-up performance venue. It will host Olivier Award-winning variety show La Clique, and many more. Tickets to these shows do cost extra, but entry to the market is free.
Portobello Road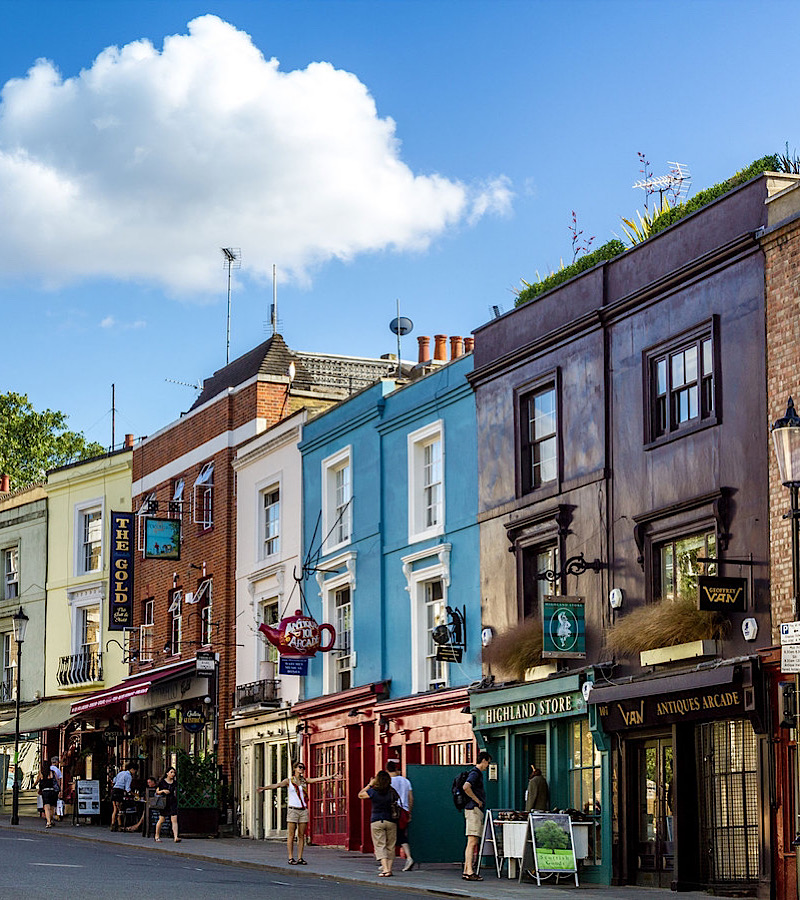 Christmas is coming to West London's Portobello Road for the first three Sunday's in December. Portobello's famous vintage shops and stalls will have new festive neighbours selling artisanal gifts and food across the street. on the 2, 9, 16 December. Expect live music and plenty of Portobello's character too.
Battersea Power Station
Another destination spot. This year David Hockney is lighting up the outside with a visual light show, but by day if you aren't in the mood to ice skate, there are stalls galore. Bonus is to head inside when the temperature drops where they have opened up The Arcade for a huge choice of restaurants.
Read more on this month's Little London Whispers Super Seven